It's hard to believe but the truth is the conference of Google I/O 2014 lasted for three-hours without a word on new nexus device. Yeah, you heard it right; we are not going to witness the launch of any new Nexus device for at least a year from now.  But barring this letdown, Google I/O was brimmed with lots of exciting announcements. Four out of the five probable announcements that we predicted have been proven accurate. Here is everything you need to know about the mother of all tech events.
1. Android L and Android One: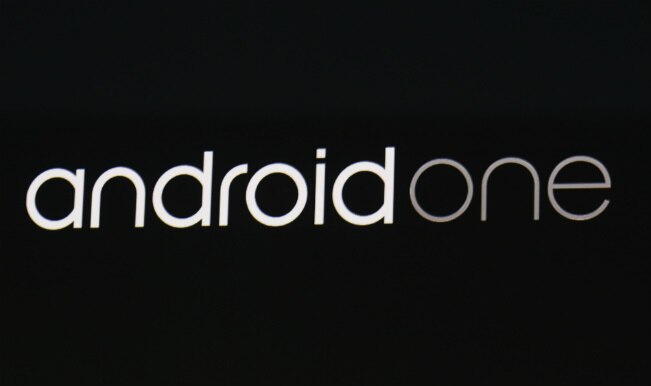 The next version of Android is here and it is grand! Though we saw just a preview, but it was enough for creating maximal buzz among tech savvies and android enthusiasts. It would available for the users by this fall. The best thing about Android L will be its design. Google has claimed to level up the graphics of the games available on Android L phones. It is also claimed that users will have the feel of PC gaming in mobile phones. Other major feature in Android L is its ability to get inter-linked with Android watches. If you are wearing these smart watches, you will not need to enter any pin code to open the lock. The device will identify you and it will open the lock automatically. Apart from Android L, Android One was also launched.  It will mark the entrance of Google in the market, in the segment of mid priced smart phones. Micromax will be the first company in India to have Android One.
2. Android Wear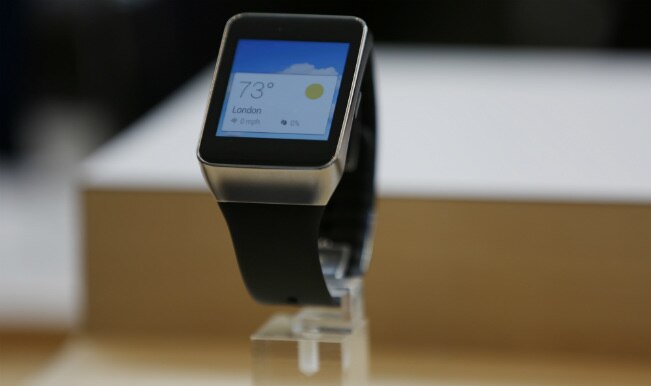 As expected the smart wearable(s) are here. Samsung and LG launched their smart wear watches named Samsung's Gear Live and LG's G. Both are available for sale now. Smart watches will be integrating with Android L and Android TV. The apps on your phone can be downloaded automatically along with the Android Watch version. For example, if you are downloading Facebook for your smart phone, it will automatically download its Android watch version for updates and notifications. Notification's section on the smart watch has been designed very accurately.
3. Android Auto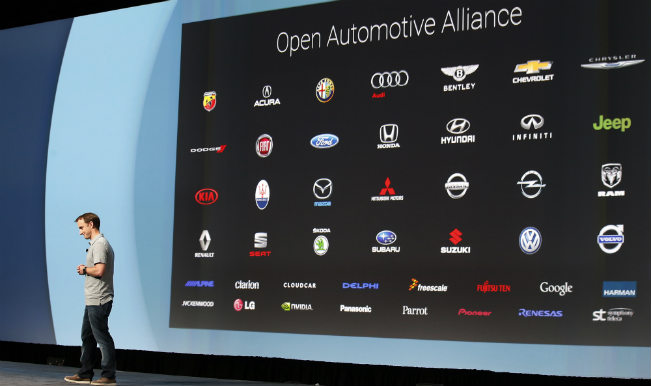 Google is about to challenge the age old wisdom of 'Talking while driving is dangerous'. With Android Auto, it won't be so anymore.  As we informed you, Google will reach your cars soon. Google announced Google Auto last night that can be connected with the car platform. Google Auto is fully voice-enabled and it helps you with navigation, communication, and music. The dream of many car fanatics, of having Google Maps in their cars is about to turn true. With Google Auto, you can now navigate easily, listen to music, answer voice messages and can even call while driving your car (and it's safe too!).
4. Android TV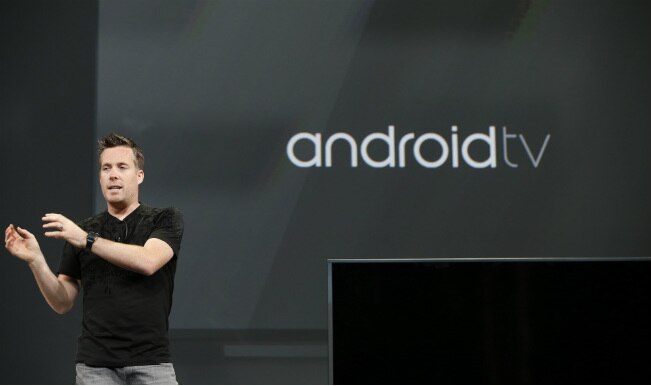 Its time to move to your living room now. Google is now influencing almost every part of our daily lives. Android TV is a combination of Live TV, Android apps, and Google Play services. Playing a smart move, Google, this year, has interlinked its devices. Search on Android TV can be connected with Android Smart Watch too. Easy searching and voice search are the two major features for Android TV. Similar to Sony's NFC, Google will also have Google Cast for mirroring the content of your smart phone on your TV. Google also claimed for high graphics games on TV. To avail this feature the tech giant has collaborated with Razer and Asus for gaming specific set top boxes.