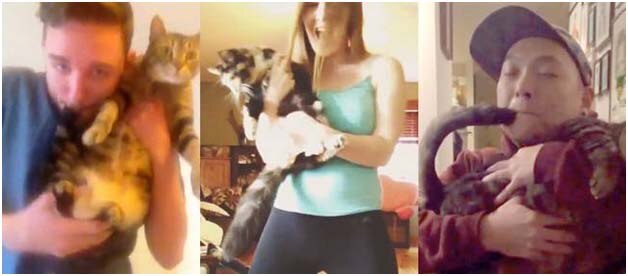 If you have a cat, you will be dying to do this. And if you are on Instagram, you will strongly consider getting a cat from anywhere, to do this.
It's the Cat Band.
The picture sharing site's latest craze is people playing their cats as if they were musical instruments. And they all used the hashtag #catband while sharing.
So where did this begin? Well, one owner and her charming cat, Lilly started the trend.
According to her owner, Lilly is loved by everyone because she is "fat and really nice and you can just do anything to her and she thinks it's great". Perfect for an instrument.
Lilly was a shelter cat, and has been with her owner, Julie Malone, since the latter adopted her – for the past seven years. While Malone was petting the cat recently, she joked about it being a ukulele. Then her boyfriend, Ryan, played some actual ukulele music while she strummed on the cat's body. The pudgy kitty just peacefully licked her owner's hand.