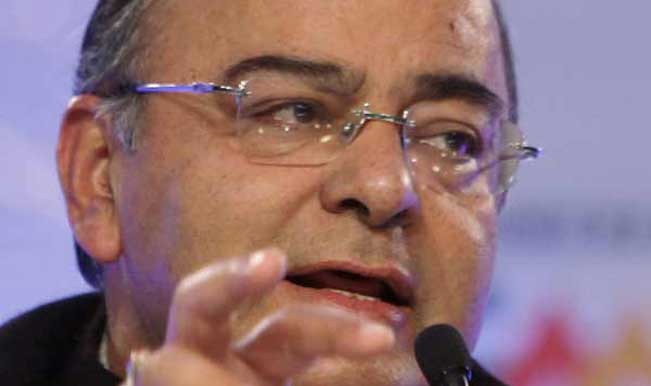 New Delhi, July 2 : Finance Minister Arun Jaitley has said high fiscal deficit and inflation were major challenges for the country. "Fiscal deficit is a major challenge. The growth has slowed down," Jaitley said, while addressing a gathering during an event at Institute of Charted Accountants of India here yesterday.
He said populist policies and paralysis in policymaking had slowed growth, and that an improving current account deficit position in the last few months was the only "silver lining" for the Indian economy.
"Our current account deficit position has somewhat improved in the last few months. That seems to be a silver lining. But the fiscal deficit is a major challenge. So, you have growths, which have slowed down. You have a high fiscal deficit. You have a rate of inflation, which in comparison to last two years have somewhat come down, but is still beyond the acceptable limits," he added.
Jaitley's comments will add to expectations that he could unveil tough fiscal consolidation measures in his first annual budget on July 10. An interim budget set a deficit target of 4.1 percent of GDP for the financial year that began in April, but the fiscal gap has already risen to 2,408.37 billion rupees, or 45.6 per cent of the full-year target.