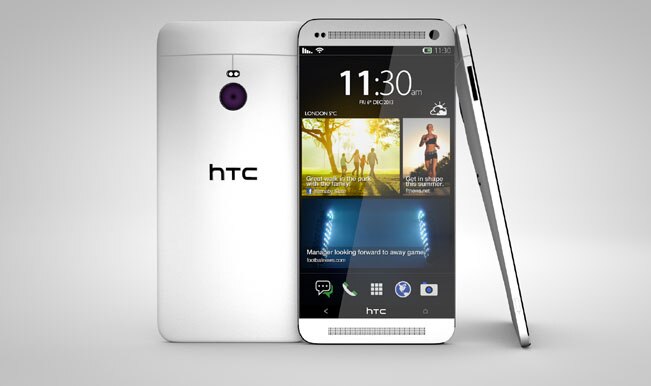 In what would probably be the final attempt at staying relevant, HTC just revealed a new version of their HTC One series called the One (M8).The new device is slightly larger than its predecessor and has a beautiful brushed, hairline texture metal feel and has completely metal and glass body. (Best devices at the Mobile World Congress)
The phone sports a 5-inch 1080p screen and a Snapdragon 801 processor among the other usual smartphone features, but its real breakthrough new features are the "Duo" camera and the Dot View case. According to HTC, the Duo camera lets the phone capture true depth information for your photos, making pictures seem more DSLR like, and being able to focus only on what you want, leaving the background of the image blurred if you like.
The Dot View case basically covers the screen of the phone and lights up with the time and some other details using a cool interface.
HTC has also claimed that the phone battery would last 40% longer and the speakers are about 25% louder as compared to the last HTC one and introduced an SD card slot that was missing in last years model.
While HTC makes great hardware, their price points and after sales service leaves much to be desired. We hope to review the phone once its released in India.