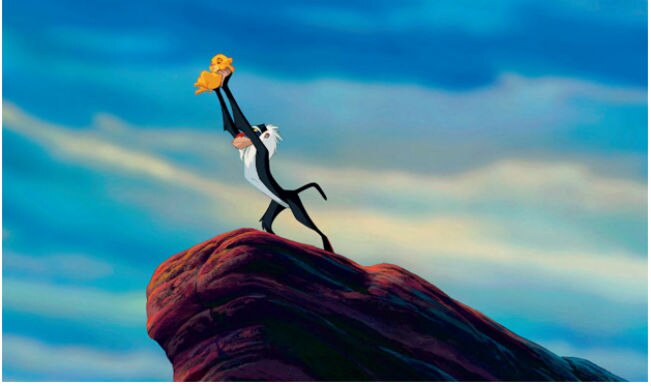 When you're traveling in a plane, you sometimes expect the usual in-flight entertainment. That is what the passengers on the Virgin Australia Flight 0970 were assuming too, on their journey from Brisbane to Sydney.
What they did not anticipate was an impromptu live musical performance of one of the songs from arguably the most loved Disney classic of all time.
Yes, the Australian cast of the play 'The Lion King' did just that. The entire cast was captured on video as they belted out Elton John's hit 'The Circle of Life' just before the flight took off.
The cast was visibly pumped and elated after an 'amazing day' at the announcement of the season launch of The Lion King Brisbane.  The decision to perform the song was not per-planned, since the members of the cast just spontaneously decided to do so. They were all in high spirits when they decided to treat all their fellow passengers to the performance.
The unsuspecting passengers were visibly surprised upon realizing that the 'performance' had begun. The cast broke into the uplifting chorus, among looks of awe and confusion from the others around in the plane. Though people were still wondering what was going on at that moment, they were thrilled to be in the presence of the musical outburst of sorts.
After a few seconds, the patrons began to clap along to the singing. The enthusiasm of the performers resonated in the passengers, who were seen smiling excitedly, while some others were shocked at the amazing rendition.
The passengers were all ears for the performers, who clearly looked like they were on top of the world. Sometime into the song, a little kid walked up the aisle – probably to figure out where the music was coming from!
The song has been popularized by the 1994 Disney movie, The Lion King, and has been widely acclaimed due to its beautiful chorus and powerful emotion. The movie, however, still holds the unrivaled record for being the highest grossing film in history that also happens to be traditionally animated. It is also the third-highest grossing animated film of all time, just behind the recent Disney animation movies 'Toy Story 3' and 'Frozen.'
The performance was a possible beginning of a new trend, the musical flash-mob. But as we've seen, this one will never get old. The sheer beauty of a spontaneous chorus will enthrall people for a long time.
Though it is true that the passengers on the plane should consider themselves lucky to get a first-hand view, the recording of the video made sure that the clip would be a treat to anyone who wished to see it, around the world.
Needless to say, this is by far, more entertaining when compared to the usual instructions before take-off, and we wish this could happen more than just once.