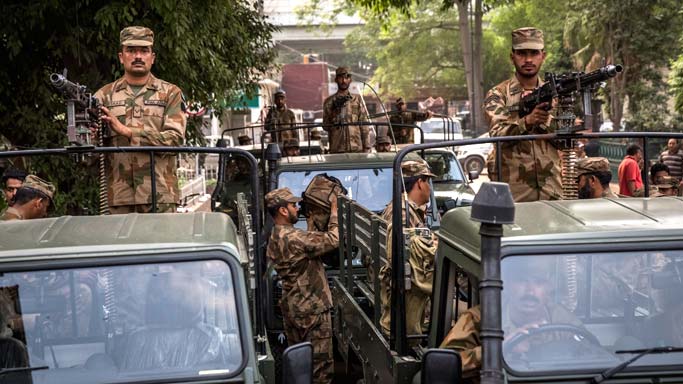 India and Pakistan should reduce spending on external security — defence — and use the surplus resources for improving living standards of the people, a leading Pakistani daily said Friday.
Instead of working to lift the region's 1.6 billion people out of poverty, south Asian countries' governments are more focused on external security and this is especially true in the context of India-Pakistan relationship, the Dawn said in an editorial.
Citing the South Asia Alliance for Poverty Eradication report released in Karachi Wednesday, the newspaper said militarisation in south Asian states has come at the cost of the health and education sectors.
Security was no doubt essential for stability but in Pakistan's case internal security has become a much bigger problem than any external threat, it said. It said if the internal situation was stable, it would automatically encourage growth and development.
The editorial, citing the report, said the region's countries spend billions of dollars on arms and ammunition despite 40 percent of the world's poor living in South Asia.
It also said that although poverty in India was around 29.8 percent and Pakistan not faring much better at 22.3 percent, the two neighbours paid little attention to the welfare of their people.
"Peace between south Asia's two major players is bound to bring dividends to the people of the region so that states can then work together to fight poverty, illiteracy, disease and hunger," the newspaper said.