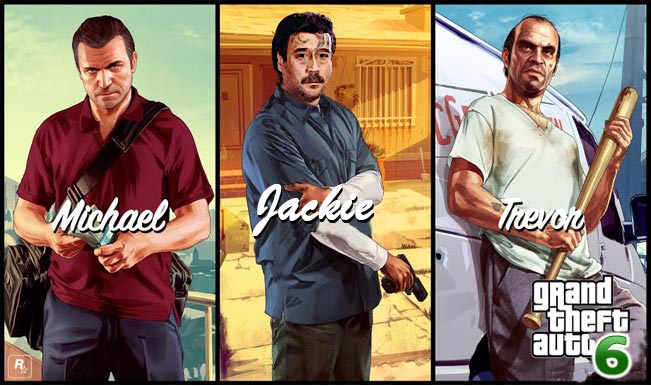 Bollywood bad boy Jackie Shroff who celebrated his birthday on February 1, received the best birthday gift ever! For his 54th birthday, Rockstar Games decided to give out an update on the supposed sequel to the Rockstar Games' action-adventure title – Grand Theft Auto 5, suggesting that the yesteryear superstar will play himself in the game. The game is rumoured to be named GT-AICHI.
Grand Theft Auto V is the most ambitious game to date from Rockstar Games, as it features an insane level of detail and interactivity that make it one of the most impressive titles in the video game industry. Now Rockstar Games is going do the unthinkable by making it's sequel the biggest game with a burned-out Bollywood hero as its lead character.
A representative from Rockstar said, "We're so excited to have a star of Jackie's magnitude come to work with us! I still can't believe we bagged him for this project! We just love how cool he is especially after he became a YouTube sensation overnight albeit more than 10 years after shooting for that polio ad!"
Not much is being said on what the game will be about, but Gameleaky said that GT-AICHI will have commercial songs and the gameplay will include a lot of random dancing while playing missions to give the game a Bollywood feel. The game will also release in 11 languages (Hindi, Bengali, Telugu, Malayalam, English, Kannada, explicit-Marathi, Tamil, Punjabi, Oriya and Ukrainian).
Usually in the GTA games you can work, play, steal, and chill in a digital world but in the next one, while playing Jackie's character you will be absolutely hammered with bhang and most of the missions will be based on running away from drug dealers. Jackie will have only two weapons: A pistol and a right hand for kaanpattis for melee encounters.
GameSaxena has revealed that the game will be made and released on his 55th birthday and Rockstar Games will be taking pre-orders for the PC version from July 17 onwards. The game won't be released for Xbox, PS3 and PS4 because Jackie doesn't own any of these platforms.
(Disclaimer: This is a work of fiction. We have no information if Rockstar Games is indeed coming out with the weird game mentioned in the story. We wish Jackie a very happy birthday!)
Photo Credits: Jyoti Desale