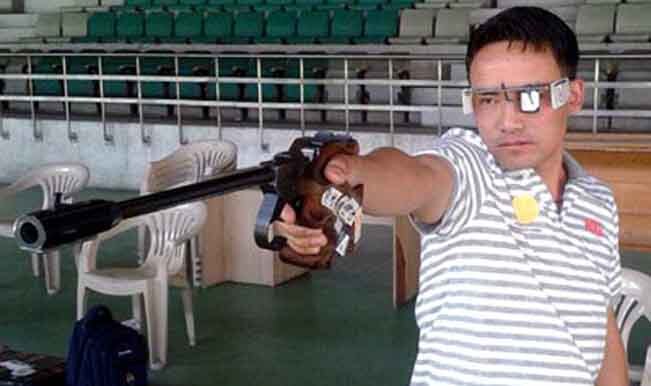 Jitu Rai won the gold at the Commonwealth Games 2014 at Glasgow in the 50 metre Men's Pistol Shooting Competition and also broke the record in any previous Commonwealth Games meet.
Gurpal Singh from India had also qualified for the final event in the Men's 50m Pistol Shooting Competition but he finished 6th with England shooter, Kristian Callaghan, winning the silver medal at the event.
Jitu Rai won with 562 points and finished right on top with a 15 point gap between him and Kristian Callaghan who finished with 547 points and Roger Daniel of Trinidad and Tobago finished third with 545 points to take the bronze medal.
Get Commonwealth Games 2014 Complete Schedule of Indian Players Here 
Get The Updated Commonwealth Games 2014 Medals Tally Here