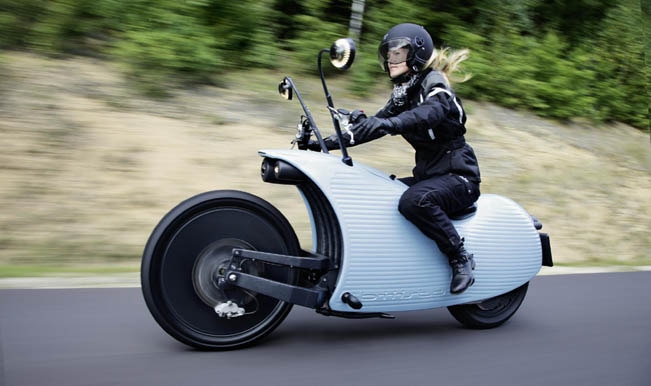 Johammer is an Austrian brand and they might not be a familiar name even in popular motoring circles. If you are the uninitiated in the motoring world then you are going to have to acquire a taste for their latest creation.
The company let the world see their work for the first time at the Linz Motorcycle Show a couple of months back while they have had time to plan the models they will produce. There will be 2 models, the J1 150 and the J1 200 with their pricing already revealed by the production line of the company.
Just look at the thing.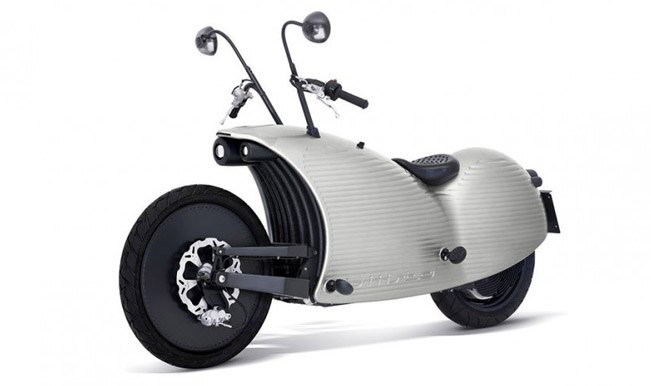 The motorcycle will run on an air cooled 11 kW AC motor with 1 gear. They have been described as an anxious or a scared snail but there is nothing snail-like about the top speed which has been limited to 120 kmph or 74.5 mph.
The models have an underlying hint about their range as per the model you choose with the j1 150 having a range of 150 kilometres while the J1 200, yes you guessed it, has a range of 200 kilometres.
This might just be the first electric motorcycle to have a range of 200 kilometres on a single charge. And the impressive figures don't stop there, if Johammer is to be believed then the batteries have a life of 4 years or equivalent to 2,00,000 kilometres.
The whole look and the feel of the motorcycle is unconventional whether you look at the suspension or the frame or the controls. This one might be the giant step in personal electric transport that we have been reading in fiction novels after all.