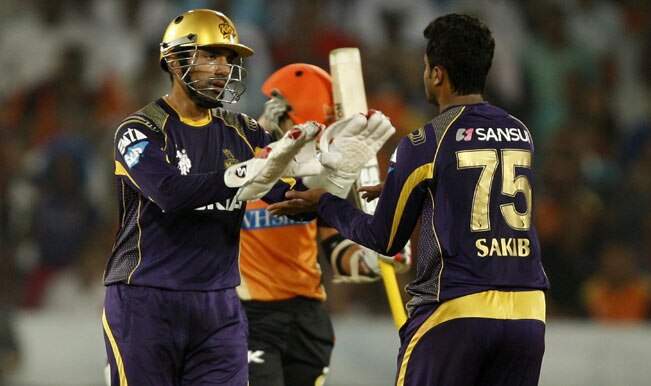 Kolkata Knight Riders take on Sunrisers Hyderabad to solidify their position in the points table and move to 18 points from their 16 points at present. Sunrisers Hyderabad really needs this win today against KKR to move to 14 points from 12 points. If Kolkata can make their way up to the top 2 then they can get two chances at making it to the finals.
KKR will rely heavily on their batting performance with stars like Robin Uthappa and Manish Pandey along with supporting acts from Gautam Gambhir and the rest of the team to propel their team to a victory whether they are chasing or setting a target.
Dale Steyn and the rest of Hyderabad's bowling attack will be the key to their success and they need to succeed in today's game otherwise they will also be knocked out of a chance at the playoffs like Delhi Daredevils and Royal Challengers Bangalore.
For viewers in India, http://www.starsports.com/cricket/index.html and http://www.iplt20.com/ are broadcasting the match on mobile and internet.
In USA and Canada –www.willow.tv and Rogers would respectively broadcast the tournament. IPL Fans can watch the Live Streaming of Mumbai Indians vs Royal Challengers Bangalore IPL 2014 Match No. 27 on these sites.