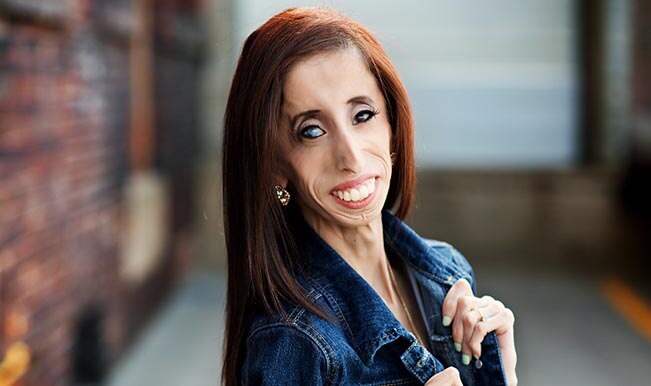 First of all, why is there even a title of the world's ugliest? Lizzie Velasquez was labeled the world's ugliest woman on a 8 second video which had millions of hits, thousands of comments and absolute strangers asking her to end her life and do the world a favour.
She obviously did not let the haters get to her and used their negativity to propel herself to a whole new world of opportunities to get a degree from college, get a book published and is now a motivational speaker.
She was born with a rare condition (only found in two people in the world including Lizzie) that stops her body from storing any kind of fat and it has also resulted in loss of eyesight in her right eye. She wears contacts and goes on with her life.
Check out the video for a true inspiration of a human being who got up every time life and bullies tried to knock her down and keep her pinned down.