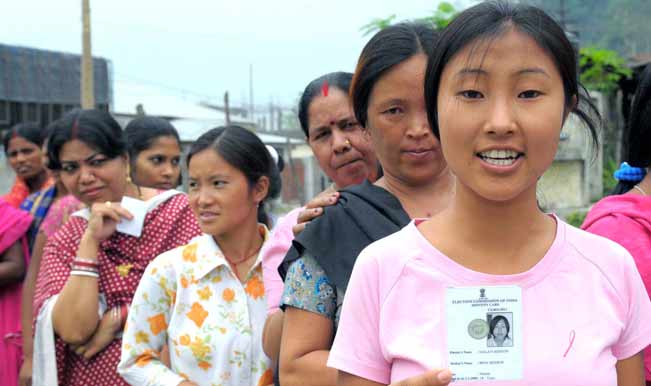 With such low key political campaigning, tourists visiting this hill station do not even realize that the state is going to vote for a new Assembly.
Large election rallies are being held only for heavyweights like Chief Minister Pawan Chamling or SKM supremo P S Goley.
Party workers are also distributing pamphlets seeking votes for their respective party candidates.
State election commission officials said they are keeping a close watch on campaigning and so far no party or candidate has been found guilty of violating the model code of conduct.
Besides SDF and SKM, Congress is the only party contesting all 32 assembly seats. BJP has put up candidates in 13 constituencies while Trinamool Congress fielded nominees in seven seats.
For the lone Lok Sabha seat, sitting MP Prem Das Rai of SDF is pitted against nominees from SKM, BJP, Congress, Trinamool and Aam Admi Party.