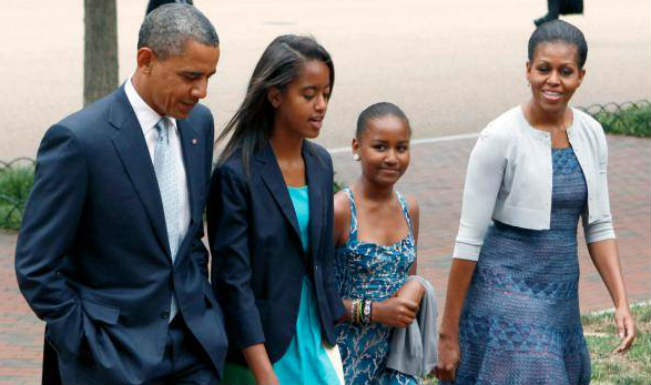 United States President Barack Obama's daughter Malia Obama has bagged her first job as production assistant for a Steven Spielberg show. She worked on the Los Angeles set of noted actor Halle Berry's new CBS sci-fi thriller 'Extant'.
Both the parents are in full support of Malia's decision to get into film making. In 2012, Michelle Obama, Malia's mother and the first lady of US told PEOPLE magazine in an interview, "Malia had expressed some interest in film making. Just like her father she is an avid reader and she enjoys movie. But she's a freshman, she also knows she has years in college to explore her interest." Talking about the younger daughter she said, "Sasha, what she likes today will change in an hour. So she doesn't even try and lay it out yet. I want them to be as open to possibilities as possible."
President Obama in 2012 had also told PEOPLE Magazine that his elder daughter Malia is an aspiring filmmaker.
On the sets while working, Malia said as it is big deal for her as she is working for the first time. Malia even served the cast coffee and drinks just like another girl on her first day at work. She also helped the crew in blocking people from entering the scenes during the shoots.