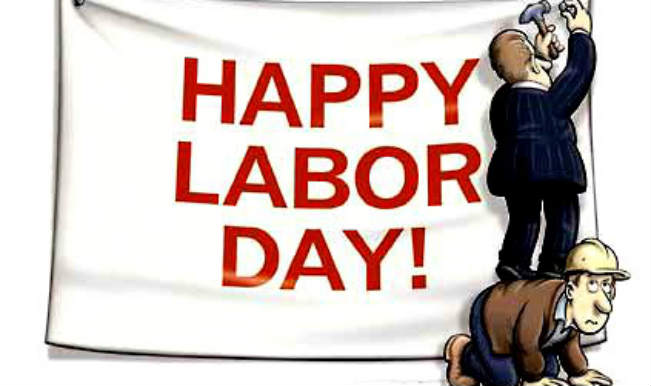 Various parts of the world are all set to enjoy the international holiday on May Day. From the coincidence of International Workers' Day to it being called the Maharashtra Day, there are many reasons for enjoying this public holiday. Here is a look at the historic reason behind celebrating May Day in different parts of the world!
1. Celtic Festival
In many areas, May Day revolves around the Celtic festival of Beltane and the Germanic festival of Walpurgis Night. Beltane is the celebration of being halfway between the spring equinox and the summer solstice. Walpurgis Night on the other hand is a traditional spring festival celebrated on the night of 30th April in large parts of Central and Northern Europe. It is exactly six months before Halloween and is often celebrated with dancing and bonfires.
[Also Read: International Women's Day: Top 5 ways to make this day special for her]
2. The Lei Day
In Hawaii, May Day is also known as Lei Day, and it is normally set aside as a day to celebrate island culture in general and the culture of the Native Hawaiians in particular. Invented by poet and local newspaper columnist Eric Kosciuszko in the 1920s, it has since been adopted by state and local government, as well as local residents, and has taken on the sense of a general spring celebration.
3. International Workers' Day
International Workers' Day is a celebration of labor and the working classes that is promoted by international labor movement and that occurs on May 1 every year. May 1 was chosen as the date for International Workers' Day by the Socialists and Communists of the Second International to commemorate the Haymarket affair in Chicago that occurred on May 4, 1886.
4. Maharashtra Day
The States Reorganization Act, 1956 defined boundaries for the states within India on the basis of languages. The Bombay State that was formed as a consequence of this act, however, was composed of different areas where different languages were spoken; Marathi, Gujarati, Kutchi and Konkani. The Sanyukta Maharashtra Samiti was at the forefront of the movement to divide the Bombay State into two states; one composed of areas where people primarily spoke Gujarati and Kutchhi and the other where people primarily spoke Marathi and Konkani. The state of Maharashtra and Gujarat were formed as a result of this movement according to the Bombay Reorganization Act, 1960 enacted by the Parliament of India on 25 April 1960. The act came into effect on 1 May 1960.
5. Law Day
On May 1 the United States officially recognizes Law Day. It is meant to reflect on the role of law in the foundation of the country and to recognize its importance for society. Although it is not a government holiday, some local bar associations hold a luncheon with speakers discussing issues of high importance.