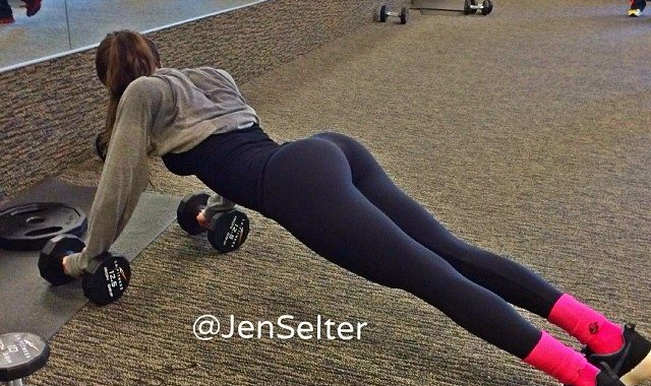 It's often said that Helen of Troy's face was so beautiful that it could launch 1000 ships but would it get her 1 million followers on Instagram? We doubt it. But 20-year-old Jennifer Selter has managed to get 1.3 million followers on Instagram by posting pictures of her butt while working out. Her fans include Rihanna, footballer Terrell Ownes and basketball star Amar'e Stoudemire. The 20-year-old actually doesn't go to private gyms because all other members get awfully distracted but she has no problems with getting likes on social media.  'I don't really post a lot of face pictures,' admits Ms Selter, whose handle is @jenselter. 'I mainly do body selfies. Not that I care what people think, but they don't care. They don't want to see my face.'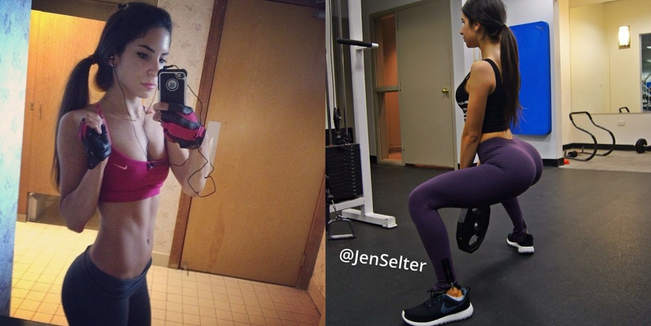 Ms Selter's  butt actually allowed her to skip college thanks to her internet popularity and it has even helped her rake in the moolah with sponsorships form New York water company NY20 and nutritional supplement company Game Plan Nutrition! Her next line will involve workout wear and maybe even gym chains!
Jennifer started working out after finishing college and so happy was she with her transformation that she started taking belfies (butt selfies) and she started getting around 200,000 followers a month!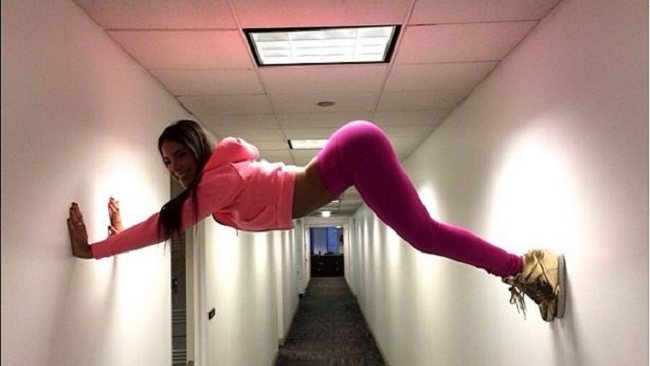 Her mother is also very proud of her achievements and told a news site:  'I'm very proud of her because this is a girl who didn't want to go to college, and she was able to build up this social media in such a way that she has become famous and she is an inspiration and motivation for so many people.'