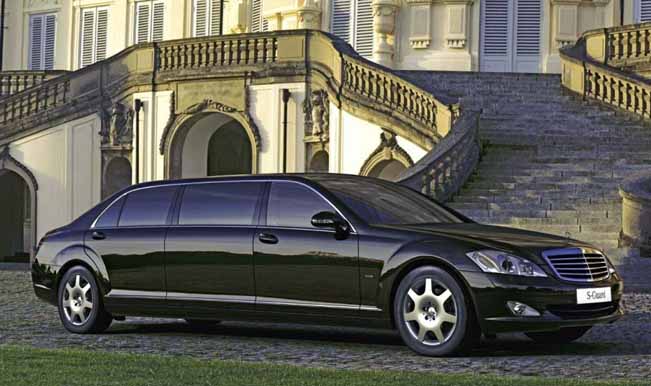 Mercedes-Benz has a stretched version of the newest version of the S Class in the pipes and it is being touted as the world's most expensive sedan. The long base version is also expected to bring back the Maybach name as a superior trim level option for the sedan.
It will not be the most elaborate trim level, unlike what the name Maybach brings to our mind, Mercedes-Benz will offer the Pullman variant, the top end model of which will cost more than any other production sedan in the world.
Rolls-Royce Phantom holds the current most expensive title with prices starting over Rs 2.5 crore. The Mercedes-Benz S Class Pullman is estimated to cost over Rs 6 crore if ordered with the armour plating option.
The Pullman will not be another sedan with a monster price tag, it will have amenities fit for Kings and Heads of States along with the richest of the rich who will be most likely be contacted to get their hands on their Pullman models.