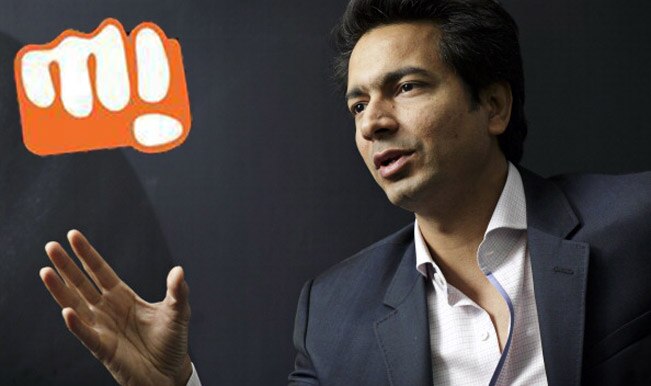 Micromax created history when it dragged down the top mobile vendor of India, Samsung, to the second place. Samsung has never seen such a major downfall in the past. By gratifying needs of the common man, Micromax has climbed to the first spot in the Indian market. After the mind-blowing Canvas series, Micromax rose to prominence and witnessed doubling-up of their sales in the financial year of 2012-13.
Micromax has performed better than Samsung as its handset shipment share is 16.6% compared to Samsung's 14.4%. Nokia still hoping to regain their lost market and have 10.9% share at the moment. Nokia is followed by an amazing performance by Karbonn and Lava at 9.5% and 5.6% respectively. Along with ruling the Indian market, Micromax has grabbed the 10th position worldwide.
History:
2008 was the year when four friends namely Rahul Sharma, Vikas Jain, Rajesh Agarwal and Sumeet Arora decided to expand and distribute their IT hardware business and start making mobile phones. When the behemoths like Nokia, Samsung and LG were ruling the fastest growing mobile market in the world, Micromax arrived as an underdog. Vikas Jain, co-owner of Micromax, felt that most of the tech-giants even after producing their best-selling models are not catering the local folks of the country. High budget phones were the main target of formerly ruling giants. That is why Micromax targeted the bracket of mid-priced smart phones and today it has pulled off their dream of being the top mobile vendor of the country.
Micromax was originally incorporated in 2000 but they started manufacturing mobile phones in 2010. The dawn of the glory for Micromax started in the powerless city of Baharampur in the state of West Bengal. Rahul Sharma, co-owner of Micromax, saw an Airtel payphone in the local PCO being charged by a truck battery. He observed that the PCO owner used to lug the battery on his cycle and go to the adjoining village, charge it and bring it back to Baharampur. By observing his daily routine, Rahul was inspired and hence Micromax's first mobile was produced. Their first Device named Micromax X1i boasted a month long battery backup. Someone has rightly said "If Newton would have ignored the apple that fell on him; we still would have been unaware of gravitational force." Likewise, If Rahul Sharma would have ignored how the payphone was charged with the support of truck battery; we would never be able to use the smart phones by Micromax.
Rising of a Star, Micromax:
The year, 2012-13 proved to be the best year for Micromax, as the sales were doubled up from Rs 1486 crore in 2011-12 to Rs 3168 crore in 2012-13. All hail the Canvas series for this progress. The April Fool's Day of 2013, turned out to be the best day for Micromax. The start of the financial year 2013-14 was something out of the world. On April 2, 2013 Micromax witnessed the whooping collections of over Rs 50 crore, this is the highest single day collections for the company. This wasn't enough, enjoying the success of Micromax at a party; the jubilant co-owner Rahul Sharma announced the fresh target of Rs 2000 crore in a quarter. The target remains elusive by some crores but Rahul Sharma has plans to touch that 2000 mark in coming years.
Who is Rahul Sharma?
Rahul Sharma is one of the co-founder and chief product officer of Micromax. Suffused with middle-class qualities, Rahul Sharma is one of the highest tax payers of India. This eligible bachelor is living in a three-acre farmhouse with his family since 2011. He loves cars, and owns a limited edition orange Bentley Continental Supersports car. The entrance of his farmhouse is festooned by a Mercedes and Bimmer.
Talking about his past, the first vehicle owned by him was Yamaha's RX 100. Rahul is bought up in a middle class family; his father was the principal of a Delhi school. He travels abroad 15 days of a month, and has developed a great bond with Hugh Jackman (Brand Ambassador of Micromax). Whenever he visits US for business meetings, he catches up with Hugh Jackman over a dinner.
Future Plans:
Roping the Wolverine star Hugh Jackman was a smart move by Micromax to build their image across the world. Micromax is trying to improve their goodwill in Russia, Romania and Eastern Europe, where it will find a tough competition from Samsung and Nokia. Micromax is also trying to reach the markets of Brazil and Middle East. Initially it will try to cover the bracket of basic phones in Middle East.
Image Source: Getty Images