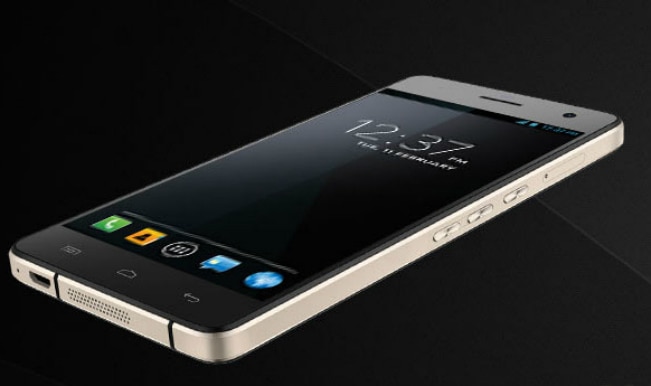 Micromax has announced the grand launch of its high-end smartphone, Canvas Knight A350. Priced at Rs 19,999 it is the company's first Octa-Core smartphone. The smartphone is fully encased in an aluminium body, which gives it a perfect robust look. The smartphone will be available in three colour variants– Full Black, White and Gold, and Black and Gold.
The Canvas Knight comes with an internal storage of 32 GB. The drawback is that it doesn't supports external memory.  The device will run on Android 4.2.2 Jellybean and it is likable that it may get the Kitkat update later on.
The Canvas Knight A350 has a 2GHz Octa-Core MT6592T processor; Micromax first Octa-Core device. The device will be able to run all of its eight cores simultaneously. It is packed with 2 GB RAM which gives it a boost to run all applications without any hassles. Its chipset allows you to shuffle between applications smoothly. The highly configured processor ensures that you'll have superior gaming experience and the User Interface will be smoother.
Its display is quite impressive. It comes with a 12.7 cm Full HD IPS screen. The standout feature is its pixel density composition.  It features 443-pixels-per-inch, which ensures that users aren't devoid of the superior and life like clarity.
Canvas Knight has added some unique features in its camera. You don't need to touch the screen to click pictures now. Just say 'Cheese' or 'Capture' and your picture will be clicked. It is also equipped with the next generation M8 Largan Lens, which gives you vivid and vibrant clarity while clicking images. It sports a 16-megapixel rear camera, while the front camera comes with an astounding 8-megapixel camera.  It supports 16 MP CameraChip sensor which will snap HD videos at a 1080p (1920 x 1080) resolution.
Another notable feature on the device is that it has Yamaha Amplifier. It enables you to listen to your favourite songs and tracks, the Yamaha way! Pump up to volume and listen to your favourite albums loud and clear.
With the launch of Canvas Knight A350, Micromax seems to be capitalising on the momentum swing in its way in the last year.  They're not missing out on launching new models, after receiving good responses in low-end smartphone race. Canvas Knight A350 will be exclusively sold from Micromax's website starting today.