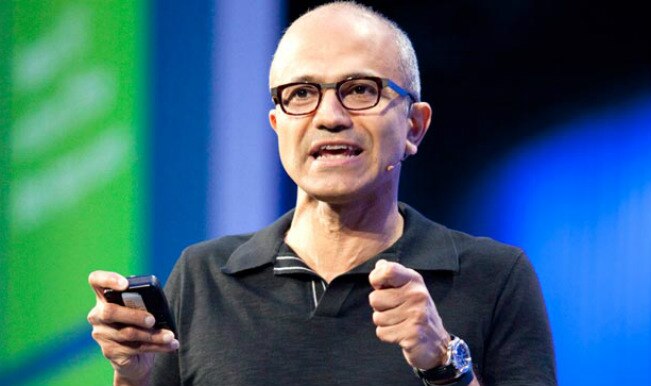 Microsoft Corporation was in the news for the much talked about appointment of Satya Nadella as the CEO of the company. Well that's stale news now! It has only been a month since Satya Nadella took over Microsoft and there have been a whole lot of changes and developments. As the company's announcement continue at a considerable speed, here's an update on what's happened in the past month at Microsoft.
X Box Live: X Box live is the social gaming service provided by the company. In an attempt to penetrate into the mobile market on a larger front, it has announced that X Box Live would be made available on Google Inc.'s Android as well as APPLE Inc.'s iOS platforms. By opening up Xbox Live for other platforms, Microsoft Corporation will be opening up a lucrative opportunity for mobile developers.  And this may make its already robust Live social games platform the most preferred mobile gaming source.
Office Graph: Office Graph, one of the recent additions to the MS office adds social capabilities to it. The new project is code-named "Oslo" and builds on Microsoft's Enterprise Graph, which was driven by the acquisition of Yammer.The new app shows how users are related to each other. Some of the new features being added to the platform includes Groups, inline social experiences, a secure video portal, OneDrive for Business, and data-loss prevention.
Tata Consultancy Services: Microsoft Business Solutions, recently partnered with the IT major, Tata Consultancy Services for the development of online and on-premise versions of Microsoft Dynamics CRM (customer relationship management). As part of this partnership, India's largest software services exporter has established a development center to support the upcoming releases and updates to the Microsoft Dynamics CRM Roadmap. TCS has also invested in a test center which comprises of a team of more than 150 highly-skilled engineers. The team is working to identify and create solutions that will improve the user experience, drive process agility and automation, and deliver 'CRM On The Go' capabilities.
Windows Phone 8.1: The company announced the development of nine new hardware vendors to the already existent five. It also unveiled the windows 8.1 phones, which will finally provide a dual sim slot and a newer Qualcomm Inc. Snapdragon processors. On the software side of things, there's a huge list of new features that we'll see in Windows Phone 8.1. Microsoft is adding Facebook Inc. (NASDAQ:FB) & BBM messenger applications.
Reforms in the management: The recent and most shocking add on to these announcements is the reshaping of the company's top management teams. This executive reshuffle witnessed two of the top officials part ways with the company. These are EVP of Business Development and former Skype CEO Tony Bates. Mr. Bates is said to have been in the shortlist of the prolonged Microsoft CEO search. Yet another executive leaving the company is Tami Reller who was EVP marketing. While Mr. Bates will leave immediately, Reller will remain to oversee transition.