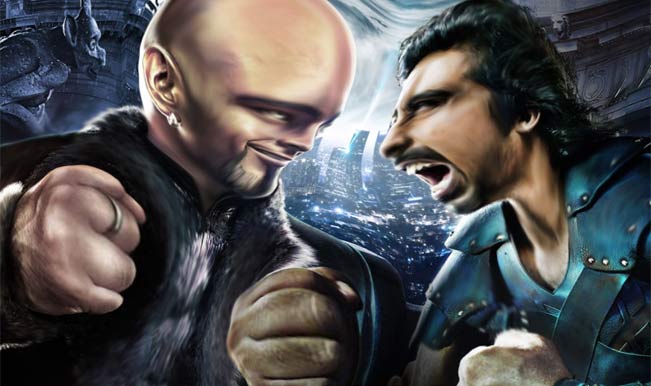 Roadies. What is it all about? How does one crack the code? Do you really have to buy the Roadies bible? Or do you simply have to be born a douchebag? Whatever it's all about, Raghu and Rajiv who are the show's judges – never fail to spice up the auditions rounds by constantly screwing with the youth for the good, bad and the ugly of the Indian society. Here are the most hilarious Roadies auditions:
Delusional Devarshi: Don't know if there's something seriously wrong with this contestant or something seriously wrong with the rest of the whole world! Just kidding. It's obviously Devarshi.

Krazy Kanaka: Is there something crazy in the air that everyone's breathing? This Kanaka fellow is certainly high on life and isn't afraid to show off his enthusiasm.

Vidya-less Vidya: If there's something that should be eradicated from the Motherland of India, it's people like Vidya Bhushan. This guy thinks he's got it going on for himself, till he's asked a few questions by the judges which show otherwise.

Amusing Abdul: Although not the India MTV Roadies, this Pakistani Roadies contestant is quite weird and displays very impressive moves.

Strange Sunny: Sunny is a boy who has a few things locked up in his closet. Is he funny? Is he gay? Raghu and Rajiv mess around with this character to no end!

Pagal Poulami: This Bengali chick has a few loose bolts up in the head and a very strange clothing sense. She's another female who thinks she's ekdum hot maal.

Vivacious Vivek: This guy who's known as Vivek, has a strong opinion about homosexuals. But do his arguments make any sense? Anyway, what's more funny is the way Raghu and Rajiv treat him.

What is Roadies: Here's a brilliant group of people, who really bring out the truth about what Roadies stands for.

Do you remember any other stupid people who've auditioned on the show?
Loved our articles? Be a proud Indian and follow India.com on 

Facebook

, 

Twitter

 and 

Google Plus

.