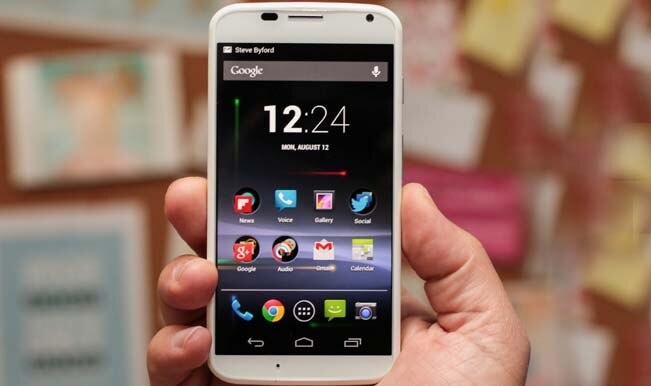 As we reported yesterday about the Moto X, Flipkart has opened the floodgates for orders of the latest Motorola flagship smartphone to come to India. The 16GB variant is available in black and white for now with the other range of colours up for pre-order which will start reaching customers from the 2nd week of April.
There is also an option to order the smartphone with a wooden back panel which will cost Rs 2,000 extra taking the cost of the device up to Rs 25,999.
Earlier the smartphone was supposed to have Android 4.2 Jelly Bean but it now comes with Android 4.4 KitKat loaded when you power up the device. Find out more about the device here.