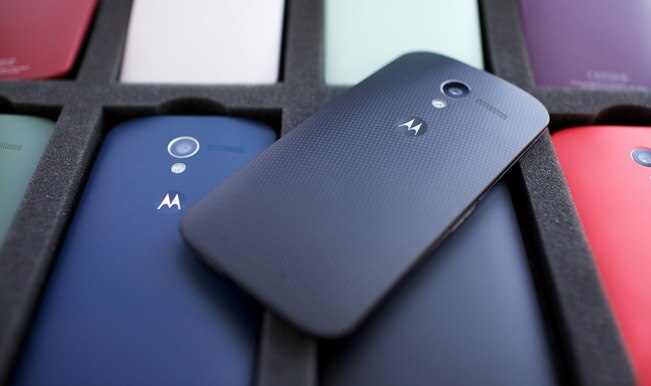 Motorola hasn't really been in any considerable segment in the last few years at least in the Indian markets with one dreadful phone after another but they hit the long anticipated fortune with the Moto G in India. The device sold like hotcakes with competitive looks, jaw dropping features and amazing value for money overall with the most expensive variant (16 GB internal memory) selling for under Rs 14,000.
People went as far as try to compare it with the Nexus 5 which costs twice as much because that's how good the Moto G really is.
With the Moto X, there will be a whole new war being fought in the minds of potential smartphone buyers to choose. To start it up early, let's look at the 5 reasons you should keep in mind before buying a Moto G or a Moto X.
4G
Moto X hasn't really come ashore but when it comes soon enough, it will have an edge over the Moto G as Moto X supports 4G LTE while the Moto G supports only 3G. Having 4G is a good thing looking at the future and how soon 4G will be available through local telecom providers.
Specifications
When it comes to features, the Moto X slots perfectly between the Moto G and the Nexus 5. It is the perfect balance whether it's the 4.7 inch display or the 1.7 GHz dual core processor.
Customization
Moto X is expected to be available in a whole array of back panels and screen display options from Motorola itself which the Moto G doesn't.
Price
The price of Moto X has not been declared yet but anything in the Rs 20,000 range sounds right looking at the specifications while the Moto G is priced at Rs 12,499 for the 8 GB model and Rs 13,999 for the 16 GB model.
Release Date
Moto X is yet to hit the Indian market but the Moto G has already been on sale for quite a while and was sold a few hours after it went up for sale.