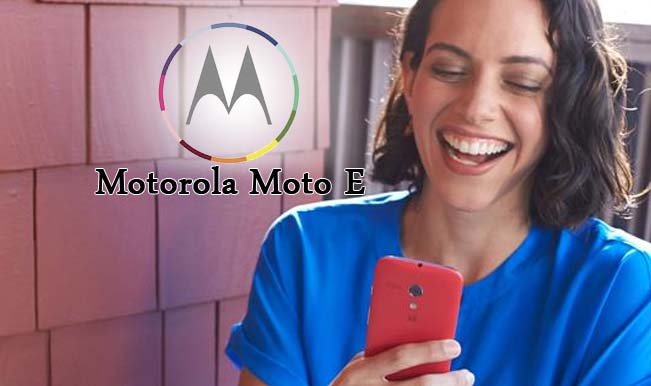 Motorola has revolutionized the market after its low budget high value android based phone Moto G. Moto G, which was launched two month back, via the online portal, Flipkart, went out of stock within hours. This multinational telecommunications company has been known for revolutionizing the mobile market. They have taken yet another step, launching another product to increase its hold in the market.
The company is hosting an event in New Delhi and London on May 13, where is will launch a low-cost, rugged smartphone, Moto E. The database of Zauba, a website that tracking goods imported in India, has revealed that at least 1,300 units of Moto E have been brought to the domestic market. The unit price of Moto E, according to this data, is Rs 6,330. This suggests that Moto E is likely to be priced under Rs 10,000 even after local taxes are added.
The company's success in the market has been because of its unique pricing. Moto G's biggest USP was its pricing and the concept of providing good service in affordable price. They are hoping to repeat their success with Moto E, which is priced even lower.
Moto E will reportedly run on stock version of Android 4.4 (KitKat) and come in single-as well as dual-sim variants; India is expected to get the dual-sim variant of the model. The smartphone will come in black and white colour options and have back covers in different hues; Zauba's data says that the white variant has been imported to India.