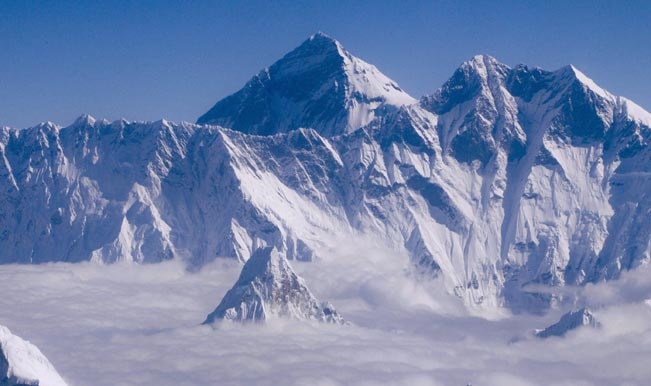 A high-altitude avalanche on Friday 18th April killed 12 Sherpa guides and seriously wounded three in the single deadliest accident on Mount Everest, Kathmandu, Nepal. Madhu Sudan Burlakoti, official from Nepal Tourism Ministry added that four others are missing and six people were injured in total.
The avalanche took place just above base camp in the Khumbu Ice Fall. A group of about 50 people, mostly Nepali Sherpas who had gone up to set routes for climbers to scale later in the day were hit by the avalanche at more than 20,000 feet.
The Nepalese government had sent out helicopters to search for any missing or injured people. The area which is also known as the "Popcorn Field" for snow that resembles the shapes of popcorn, is located at about 19,000 feet from sea level.
This accident has hit in the most welcoming and busiest season. During the spring time, loads of foreigners and trekkers come to climb this mountain. About 334 foreign climbers have been given permission to climb Mt.Everest over the next few months, with an estimated 400 Sherpas helping them, said Mountaineering official Dipendra Poudel. But this accident will indefinitely hamper tourism in Everest and Nepal.
Survivor Wangdi Sherpa, 26, recollected how he and others were going to set up Camp II, above base camp, when "a big piece of ice suddenly came off the mountain". Wangdi, who has climbed to the summit of this mountain three times before said that he didn't think he would survive and it was just by chance that he was not among the victims. He mentioned that he and an assistant, who were attached to a safety rope, hid behind a piece of ice as the avalanche came tumbling down, sweeping away everything in its way.
Before Friday the deadliest year for Everst was 1996 when a snow storm caused the disappearance of eight climbers. This time, the avalanche in the popcorn field caused a death toll of 13 making it the worst an deadliest accident that has ever taken place on Mt. Everest.