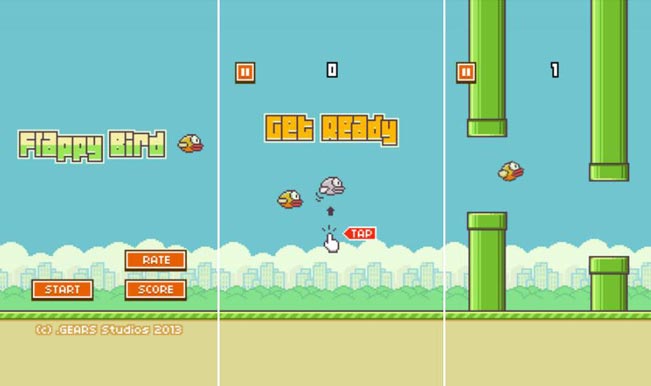 A man from Mumbai called the Mumbai Police and confessed to a serious assault after he threw his iPhone 4S smartphone on his brother's head. The man named Gobi Govardhan (name not changed) was competing with his brother Gopi Govardhan at the dinner table at their Kanjurmarg home minutes before their mom served hot pav bhaji.
Gobi (27) was livid that his brother Gopi (18) managed to beat his high score of 7 and went on to make a total of 14. Reports suggest that Gobi got up and flung the heavy smartphone after learning that Gopi made a total score of 14 while he himself couldn't go beyond 7.
A cop from the Mumbai Police said that it was the strangest crime ever committed! He said, "I have played Flappy Bird too and I've managed to score 6 but I never felt like throwing my Samsung phone on anyone's head! I hate my Commissioner but I still haven't felt the urge to hurt him. Even though the game is indeed very frustrating, these things should not happen."
The younger brother – Gopi is believed to have got a massive swelling on his head due to which he can't wear caps and hats for the rest of his life. Gopi says, "I'll never forget what that son of a bi*ch has done to me! He has ruined my life! I can't wear caps anymore! And this had to happen just after I got into hip-hop dancing and when I feel like wearing caps turned backwards. I can't be cool now. Gobi is dead to me."
This all due to Flappy Bird. Gopi's life has turned into a dark pit of despair and broken dreams. The game is a viral phenomenon which features simple controls yet insanely difficult gameplay. Released way back in 2013, it has recently become the top app on both the App Store and Google Play over the course of the last week.
Flappy Bird is a seemingly effortless and highly addictive game. You control a bird by flying through a series of Mario-like pipes by repeatedly tapping the screen. That's all. That's all one is supposed to do. But Gobi did more than that. Truly more than that.
(Disclaimer: This is a work of fiction. There have been no such incidents recorded as of now. Gobi and Gopi are very well.)