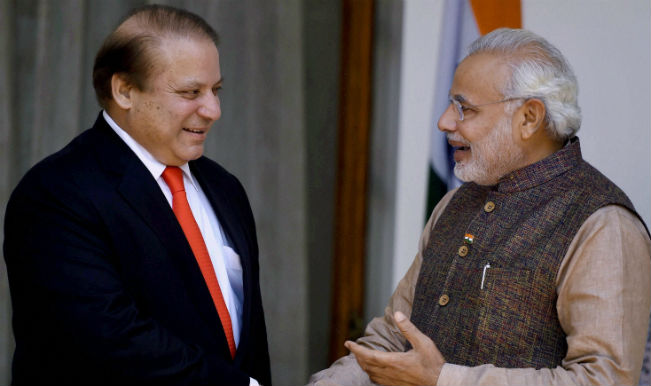 Pakistan Prime Minister Nawaz Sharif described his meet with Indian Prime Minister Narendra Modi saying that he is much satisfied and looking forward to have harmony and kinship on all unsettled matters between India and Pakistan.
Nawaz Sharif is all set to work with Narendra Modi and expressed his satisfaction over their meets.  Both Prime Ministers met on May 27th on the auspicious occasion of swearing-in ceremony of Narendra Modi as the 15th Prime Minister of India. Narendra Modi, who took an initiative towards developing better relations, sent invitations to all SAARC leaders to participate in his swearing-in ceremony on May 26.
Pakistan Prime Minister Nawaz Sharif drafted a letter to Indian counterpart Narendra Modi, saying that he is looking forward to work with him on 'harmony on all unsettled matters' for benefit of both nations.  The letter also included concerns over serious issues like future of the poor was integrated with 'our common economic destiny'. "I must say that I have returned much satisfied with our meaningful exchange of thoughts on matters of bilateral and regional interest," said Nawaz Sharif.
Nawaz Sharif's prime gesture is seen as a positive step towards growth and development of India and Pakistan tie ups. Narendra Modi had presented a 'shawl' for Sharif's mother on his return. Nawaz Sharif showed a great gesture by gifting a sari to Modi's mother Hiraba after reaching Pakistan.