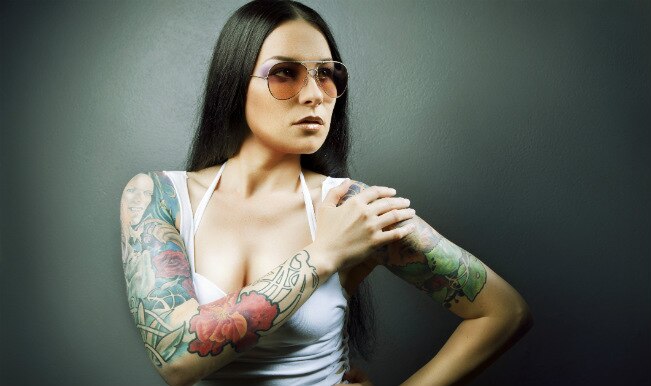 Do you have a tattoo of a girlfriend's name who cheated on you while you were busy at work and she was busy getting it on with your best friend? No? Or maybe you have a tattoo that just plain sucks. Don't fret! There's a new laser device that could help you with such tattoos. The 'PicoSure' is a picoseconds aesthetic laser that can administer short pulses of lasers directly into the skin in just trillionths of a second.
Usually when one decides to remove a tattoo from their skin, they have to go for treatment over a period of five or more months and undergo at least twenty laser treatments. But the PicoSure would help in removing tattoos with fewer treatments and with lesser particles from the laser.
The PicoSure technique provides a more intense reaction that destroys the tattoo particles, which is the first new breakthrough for tattoo treatment in about 20 years according to many dermatologist surgeons.
So remember, if you're a guy and you had trouble communicating with a tattoo artist who didn't speak in English and you got a dolphin imprint on one or both of your butt cheeks, you can be sure to remove the dolphin within a month. Fewer treatments are needed, but it still comes at a price. The PicoSure costs about $600 a session, double the price of typical lasers.
As everyone has a tattoo nowadays, the PicoSure laser treatment will definitely become a hit and it won't be much of a problem to decide which tattoo design to imprint on your skin.