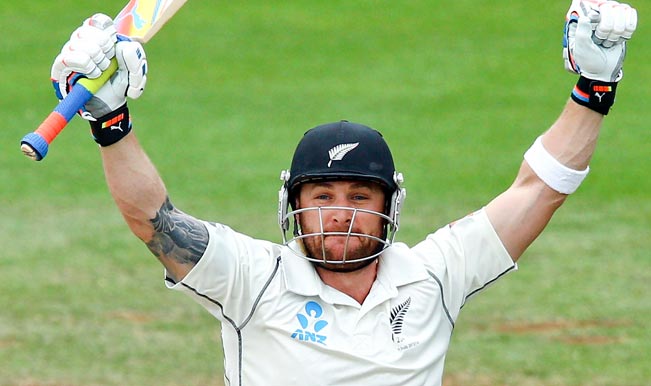 The New Zealand media has slammed the Indian cricket team for not showing a better effort against the hosts in the ongoing series, saying that New Zealand, especially captain Brendon McCullum, deserved better than what India showed.
Even though McCullum"s heroics led him to become the first New Zealander to score a triple century in Tests and even though he may have played perhaps the greatest innings ever played by a cricket captain of New Zealand, however, in a global context, faith in the game will be sorely tested if a long, hard look is taken at India.
According to Stuff.co.nz, the number of catches dropped by Indian fielders for McCullum alone, both in the Tests and the ODIs, concludes that either the current Indian team is one of the worst fielding teams in the history of the game or something else suspicious is going on.
Questioning the intent of the Indian team for playing listlessly and without energy, the report said that it is an insult to New Zealand if it comes out that India has not taken the series against them seriously, adding that it also raises doubts about possible corruption in the Indian game. ANI