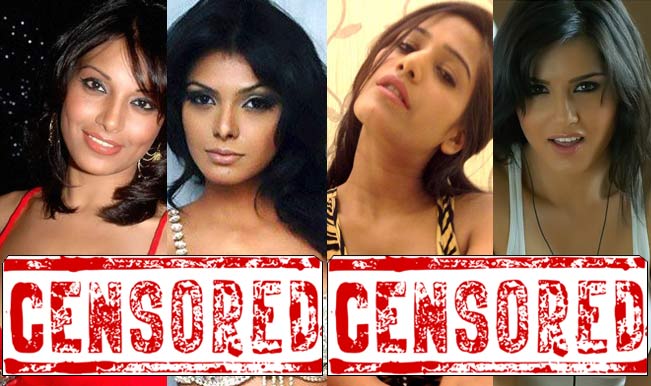 Recently, the newly appointed Censor Board CEO Rakesh Kumar announced that he has decided 'to keep a check on the growing vulgarity and violence'. Talking to India.com exclusively, he told us his plans to cleanse Indian cinema of sex, drugs, filth, vulgarity and anything remotely fun! 

India.com: How do you plan to remove vulgarity from movies?
RK: Yeah. You can't watch a movie anymore with your family. My wife and I walked out of Agneepath because it was too gory. Gangs of Wasseypur had so many cuss words, my ears bled. Even Yaariyan was so awkward. I have decided to let my children never watch films again,  not even U/A ones.  I've decided that we must returnto  the old ways where we never showed sex or violence, rape is okay though, the audience enjoys it. All kissing scenes will be banned; women must be covered up from head to toe and violence has to be implied onscreen. There should be no blood and gore at all. There will be no cuss words, even Anurag Kashyap's gangsters will have to talk in either poetic Urdu or the Queen's English.  In fact, I am going to get Babuji Alok Nath to okay every film, before it's released. If he finds it non-objectionable, then it will be deemed fit for our sanskari audience.
India.com: Don't you think your personal prejudices will prevent you from dispensing your duties properly?
RK: What prejudices? My daughter was shocked after watching Shuddh Desi Romance. There was a young man sitting next to me who suggested that Sushant should have a threesome with the two girls and my daughter asked me, 'Papa, what is a threesome?' Here's a five-year-old girl who knows nothing about the birds and bees and she is asking me about threesomes. Oh by-the-way, (whispers) tell me please, what exactly is a threesome? Men only have you know one thing, so what does the other girl do?  
India.com: But are films not supposed to depict reality?
RK: So you want to depict reality, why don't you just shoot porn films and people living in abject poverty and Narendra Modi flying kites? This trying to depict reality is the oldest, most bullshit argument in the world. By showing item numbers, you're depicting women as objects. By showing premarital sex, you're encouraging premarital sex and by showing Dhoom 3 you're just destroying minds!
India.com: What about entertainment?
RK: What about it? Did your fathers and mothers not get entertained without seeing Amitabh and Rekha kissing in a movie? If the flowers and bees were enough for them, why can't they be enough for you? Entertainment doesn't mean Ranbir Kapoor showing his butt crack, it doesn't mean Katrina shaking her pelvis and it certainly doesn't mean Aamir Khan's bike turning into a jet ski!
India.com: What about issues like plagiarism and lack of logic in Hindi cinema?
RK: From now on, we'll ask filmmakers to submit the names of movies their films have been inspired by. If we find that they've hidden any film, that bit will have to be deleted from screen. I don't care if the audience can't understand what's going on; it's a disgrace that our filmmakers are inspired by the West so much. Why can't they think for themselves? Also films will have to explain exactly what they were thinking of when they show certain things onscreen. I mean I am still trying to figure out some of the twists I saw in the Abbas-Mustan flicks.
India.com: But isn't that beyond the scope of a censor board to ask for logic? Aren't you supposed to just check for objectionable content?
RK: So, it's my prerogative to decide objectionable content. Anything that brings down the entire IQ of the nation has to be deemed objectionable. Or whatever insults my intelligence. And why should we copy from the West? We are the home to directors like Satyajit Ray, a director people consider the greatest in the world, and we shouldn't be copying from Hollywood films at all. We are bound by our duties to censor stupidity as well.
India.com: But then what do we show in movies? We can't show sex, violence, people swearing, smoking or drinking, item numbers or anything remotely fun.  Why will people come to the movies? 
RK: That's for the filmmakers to figure out. Now excuse me I have to go make up a story about threesomes for my daughter because she has become fixated on that word!
Disclaimer – This is a satire piece. Please don't censor this! 
Loved our articles? For more follow India.com on Facebook, Twitter and Google Plus.