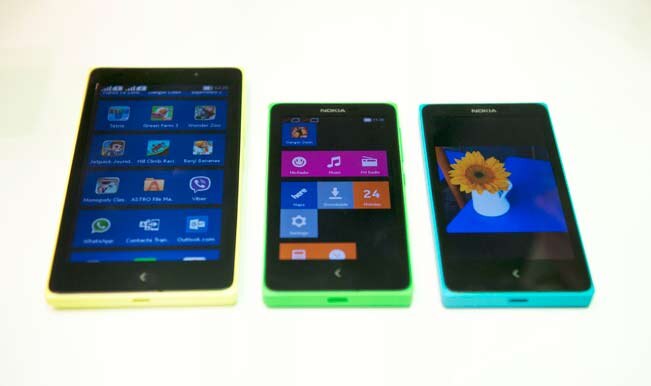 Nokia today launched its Android based X series of phone in India! Why so much hype about it? Because, this is the first series of Nokia that will run on Android! So, all those who were complaining about windows app store, don't have to complain anymore. What makes this phone steal-worthy is its price Rs 8,599.
The Finnish company has announced three devices in the X series, Nokia X, X+ and XL. While, we are expecting the launch of X and X+ today, people who are waiting for the XL device will have to wait a bit. What makes this series special is that it's the best of both Asha and Lumia series. The company has clubbed many popular features like MixRadio and FastLane in the X series.
Also, this isn't the same old Android that we have used, it is an Android Open Source Project (AOSP) version, so don't expect to get Google app store and other Google services like Gmail, Google maps and so on. Nokia is giving you their own unique android in the X series, which claims to have all the top apps and the other Google services have been replaced by Microsoft services. They have also included third party app store and they claim that you can download at least 75% of android apps from there.
But the question is, now that it is mix of Android and Windows, will this X series open any new windows for Nokia?