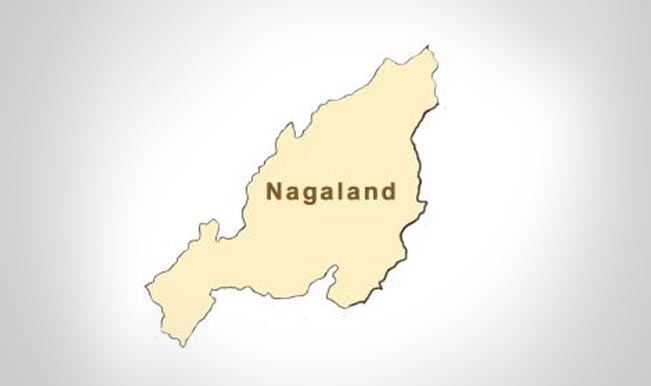 Kohima, July 21 : After a gap of almost two decades, oil exploration resumed Monday in Nagaland's Wokha district to usher in a new era of economic prosperity and development for the people of this mountainous state. "The resumption of oil exploration in Champang and Tsori areas will usher in a new era of economic prosperity and development to the people of the two villages in particular and the state in general," Chief Minister T.R. Zeliang said while launching the resumption of oil exploration.
The Metropolitan Oil and Gas Private Limited (MO&GPL) has been awarded the licence to explore 20 million tonnes of hydrocarbon reserves in Wokha district, bordering Assam. In May 1994, the Nagaland government had asked the state-run Oil and Natural Gas Corporation (ONGC) to stop all operations following massive threats by Naga rebel groups after the company began the oil production in 1981. The ONGC began explorations in Nagaland in 1973. Changpang with its rich crude oil deposits came in for special attention. According to the corporation, the village has 20 million tonnes of hydrocarbon reserves.
"Earlier the people of the area and the state have not been benefitted, though huge quantity of oil was extracted by the ONGC, because there was no proper rule to regulate the oil exploration activity in the state," said Zeilang. "The ONGC has lost the trust and confidence of the people and state under the provisions of the central rules," he said.
"They (ONGC) have extracted 1.5 million tonnes of oil during trial production but only Rs.33 crore was paid to the Nagaland government… If calculated as per the new Nagaland Petroleum and Natural Gas (NP&NG) Rule the actual revenue will have come to Rs.329 Crore," the chief minister said. Zeilang said MO&GPL was selected by the Nagaland government after careful scrutiny, since the company has fulfilled all criteria and has quoted highest revenue sharing of 18 percent.
"Eighteen percent revenue sharing will be applied to all the oil bearing districts since the Metropolitan Oil and Gas Pvt. Ltd has already quoted for Champang and Tsori region," he said. Moreover, he said there was no evidence that the MO&GPL was blacklisted or banned from operating in India. Urging the local tribesmen to cooperate and support the private-oil exploring company for smooth exploration and prevent disruptions from any quarter, Zeilang requested them not to be apprehensive since there is no chance of betrayal by any company under its NP&NG rules.
"Nagas will never progress if the people keep on agitating and continue to disrupt any new innovations," he said. Disclosing that the state government had apprised the central government of the new NP&NG Rules and the oil exploration activity, Zeiling said: "I have told the union petroleum minister that central rules can apply only when the oil and gas is out of state but not within Nagaland.  "The central government has asked us to prepare legal framework in this regard and we are on the process."