Weekly Horoscope for May 4-11
Aries 
Journeys will prove beneficial
Business conditions shall improve
You might get tired easily with all the pressure at work
You will devote more time to your professional studies
Taurus 
Work issues might make you tired
Be careful of what you say to anyone as it might cause certain misunderstandings between people
You should start a new venture
Success in relations is indicated as well
Gemini
You might get a good job opportunity to brighten your career more
Financial activities will keep you busy
You will get good success in your work/business
You will be able to take any risk in money matters, but you will be able to progress at a fast pace
Cancer
You will feel more energetic to complete all your desired tasks
Might face problems at work
Also might have to take a loan
You will devote more time to other activities than at work
Leo 
An auspicious ceremony might be celebrated
You will be full of life this week
Income will get better and targets will be achieved
You will get due reward of your hard work and success in your efforts
Virgo
Health may deteriorate while health may suffer
High officials will remain happy with you
Your problems will be duly resolved
Investments in shares and property will get your good results
Libra
Beginning of the week, may be lost in solving domestic problems
Your enemies may try to damage your interest
Avoid losing temper
Interviews and tests will be cleared successfully
Scorpio
You will be able to enhance your income with hard work
Despite hurdles, your jobs will be accomplished
May meet a new person who will help you at work
There is a possibility of you traveling as well
Sagittarius 
A joyful week overall
Despite worries and tension, you will make progress
New projects made will prove to be fruitful
Avoid any dispute
Some legal issue may become more complicated
Capricorn 
Take your work seriously and avoid relying on anyone without knowing the person.
Your health will be much better than before
All your obstacles will be removed
Your will be engaged in public welfare which will benefit you later on
Aquarius 
You will work hard to realize your dreams and you will get due results
Some vital career decisions will be taken
Don't lose your temper and do not say anything wrong to anyone
You may receive some good news
Your friends will help you to make you attain your cherished goals
Pisces
Change in profession is possible
You will hear some good news
Parent's health may deteriorate don't start any new venture, it might cause trouble later
Friends and family will be cooperative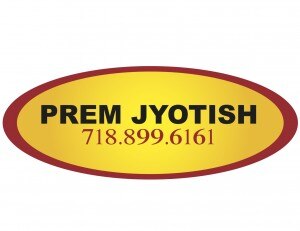 Prem Jyotish is world renowned Astrologer Numerologist. He has been helping people for last 12 years to improve life with the science of Vedic Astrology & Numerology. His prediction is scientific & accurate. His wisdom in Vedic Astrology & Numerology is enhancing the positive aspect in people's life.