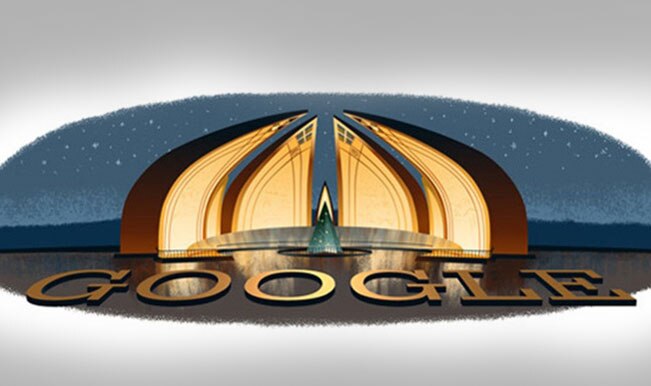 A big day for our neighbouring country Pakistan as they celebrate 68th Independence Day on August 14, a day before India's Independence Day. In order to pay homage on Pakistan Independence Day 2014, search engine giants Google posted a beautiful doodle of blooming flower-shaped Pakistan Monument in Islamabad, Pakistan. The Pakistan Monument in Islamabad, Pakistan, represents Pakistan's progress as a rapidly developing country.
Google in its own unique way has marked the importance of such days. Their idea of going ahead with the Pakistan Monument in the doodle could not have been better and perfect for this prestigious occasion. Pakistan Monument was bulit in the year 2007, is a national monument representing the nation's four provinces and three territories. The four main petals of the monument represent the four provinces (Balochistan, Khyber-Pakhtunkhwa, Punjab, and Sindh), while the three smaller petals represent the three territories (Gilgit-Baltistan, Azad Kashmir and the Federally Administered Tribal Areas).
The emotions are very high in both the countries – Pakistan and India, who would be celebrating the Independence Day tomorrow on August 15. August 15 marked the birth of Pakistan as an independent nation but the country celebrates the Independence Day, a day prior as it coincided with the 27th day of the Holy month of Ramadan.