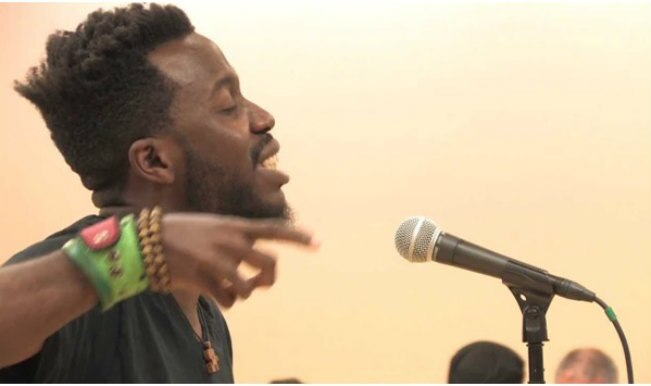 Once upon a time, there was a little group of poetry enthusiasts, who wanted to change the kind of videos that people usually watched on Youtube. But how does one possibly make poetry popular?
Well, first you make a poem, a monologue on a powerful subject. Then, you recite it in front of an audience. Then, you record the performance and post it on the video sharing site. That's exactly what Button Poetry has done – and they have succeeded.
Once a person has accessed their video channel, they will at least spend an hour or two going through the provoking poetry pieces, which people recite with such heart. Of course, Button Poetry is looking "to broaden poetry's audience, to expand its reach and develop a greater level of cultural appreciation for the art form" – and they seem to be on their way!
So what about the poets? These people are not selected on any other criteria, but their ability to recite. So you have almost anyone going up there, and wowing the audience. We've put together a list of their top 4 videos, according to us. Enjoy.
4.  Kevin Yang – 'How to love your introvert'
In this cute but beautiful piece, Kevin talks of the life of an introvert. Little does the audience know, that his whole poem leads to something. Or someone, in particular – who makes him want to leave his 'introvert' for just a moment.
3.  Phil Kaye – 'Repetition'
This poem is just extraordinary. The thought behind it, is how when someone says a word one too many times, it loses its meaning. Phil has crafted this piece so well, it literally asks us to be emotional. Oh, and watch out for the ending, you'll be crying your eyes out.
2.  Anna Binkovitz – 'Asking for it'
Anna is absolutely brilliant in her poem. She talks about how people say that women with revealing clothes are 'asking for it'. She then proceeds to provide a comedic angle to it.

1. Neil Hilborn – 'OCD'
This video is sure to bring tears to your eyes. Neil recites a love story, one that is now over. He talks of a person who has obsessive compulsive disorder. This person is madly in love with a girl, and he talks of trying to love her while not letting go of his compulsive behaviour.