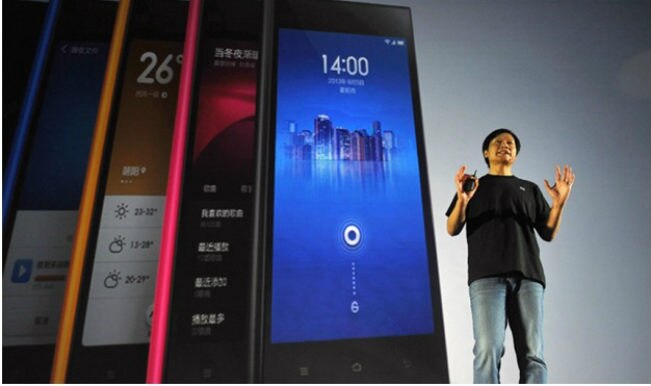 Hugely popular Chinese smartphone maker, Xiaomi, is all set to enter Indian markets.
Lei Jun, referred to as the Steve Jobs of China, is giving Xiaomi a rather classy entrance, considering the implications this venture will have on the Indian mobile industry. The Indian market space is one of the biggest in the world, second only to Xiaomi's home country market.
The confirmation of this entry was due to a public exchange of tweets between the head of Google India, Rajan Anandan, and the vice president of Xiaomi, Hugo Barra.
Barra, who was formerly the vice president of product management for Android, stated that the company is set to enter India with aggressively priced products, priced almost close to its cost, with extremely low margins. Even so, the phones would ensure performance and quality, according to him.
Xiaomi boasts of a unique business model, where it makes a limited number of smartphones. These are only available for purchase through the internet. This method has proven to be extremely successful, with one of the company's most incredible achievements being the selling of 10,000 units of its Red Rice smartphone in 36 seconds in November 2013.
For a long time, the Chinese smartphone company had intended to expand their market reach beyond the already giant markets in south-east Asian countries like China, Hong Kong and Taiwan. Their plans for expansion entered solid ground when they first went to Singapore in this regard.
However, India is a growing market of epic proportions, and small countries like Singapore offer no match, when it comes to questions of where to invest. India has a hugely competitive marketplace too, with a booming industry consisting of homegrown phone makers. They have risen to dominate chunks of the market, with Micromax at the top, just behind the mainstream Samsung.
When compared, it is evident that both Micromax and Xiaomi had a similar product strategy. Both offered value-rich devices that were inexpensive. Thus, both grew exponentially in their own markets. However, the methods adopted by both were different. While Micromax had a network of vendors to gain traction, Xiaomi sold phones online at prices close to cost. However, Xiaomi's main business is subsequently selling software and services to people with phones. Their move to India will show whether this test model will work outside China.
Recent trends show that this tactic has been adopted by many online retailers. Many online retailers are teaming up with phone companies to launch the latter's products online. Xiaomi could do the same.
The tweets exchanged suggest that Xiaomi has found a partner in the search giant Google. This could probably be due to Google wanting people to buy smartphones and avail of its search engine.
There are some obstacles to the smooth functioning of this venture. Indians have a tendency to associate an item made in China with a perceived inferiority in its quality. Hence, they would select the Indian alternative.
In addition, the Indian consumer would probably not spend much on software and services. Besides this, the maximum volume of mobile phone sales happens in physical stores.
The smartphone market in India is growing, but there is always enough room for many companies to do so. This is why Xiaomi's venture is easier.
Xiaomi is to launch only Android smartphones, and they have no plans to go ahead with other operating systems like Ubuntu or Firefox OS. This would be applicable in India as well as the world over. The company is working on the formation of strong relationships with many Indian telecom operators and partners, and is setting up an e-commerce portal. This would enable them to sell smartphones directly to consumers, like their Chinese business model.