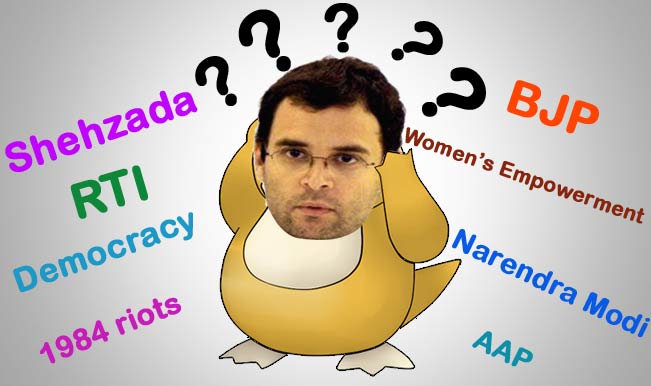 The digital world continues to be in a tizzy even after Rahul Gandhi's much hyped interview with Arnab Goswami is over long back. The social media had a busy day taking down Congress Vice President Mr. Rahul Gandhi. We think the 500 crore investment may have gone down the drains for Congress but it has certainly made country's comedians a-happy-soul.
The much talked about and touted as 'the interview of the year' by Times Now was supposed to be a tell-all from Rahul Gandhi, but surely did not go as planned.
But he is definitely become the man of the hour as there is no stopping on Rahul Gandhi's interview jokes.
Only time would tell how much did he succeed in communicating his message to the audience but for now enjoy some more RaGa jokes.
Click here to view the gallery
Image: Jyoti Desale