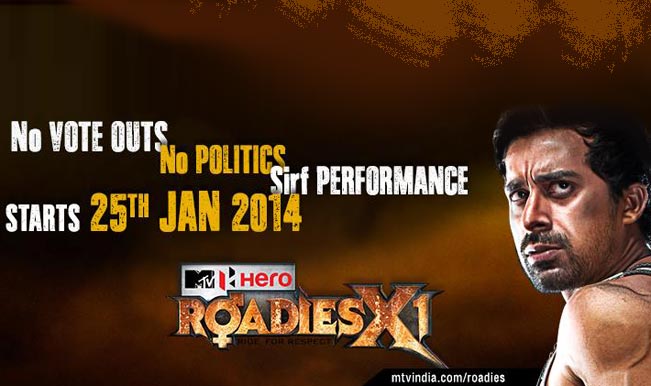 Everyone's favourite reality show Roadies is back with its 11th season or as they are calling it Season X-One! The first episode which aired on 25th January featured the Delhi auditions which really didn't offer anything new. The show's producer and judge – Raghu Ram used the opening sequences to shamelessly market his autobiography 'Raghu – Rearview: My Roadies Journey' and explained how anyone can easily make it to the show by purchasing his book.
The highlight of the crew had to be VJ Bani's crazy new side-shaved hairstyle and of course being Delhi, there were enough funny Hindi dialects. Despite boring us for years, the Roadies craze still seems to be there as a huge crowd gathered for the auditions. Or the more plausible explanation could be that they came to check out Yo-Yo-Honey Singh's live performance!
The best thing about Roadies auditions are the numerous freaks who turn up to let us know they exist and with all the hype about careful selection of 'candidates', you'd think in comparison, the IITs, CAT and the Civil Service exams are a cakewalk. (Watch Most hilarious Roadies auditions that we can never forget.)
The personal interview rounds saw Raghu and Ranvijay pretend to be cool pseudo-socialists who are trying to reform the world! There wasn't really anything we haven't seen before – a physically challenged person, an orthodox middle-aged person who argued that victims are to blame for rape and other similar individuals – characters who make it seem like this is a repeat telecast of previous seasons! See it for yourself if that's what you really want, because personally we'd rather wait for the next Roadies spoof to come out!