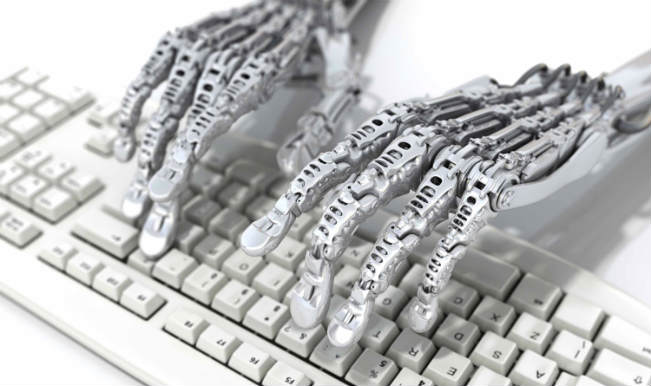 Is there an immense threat to the future of journalism? Will robo journalism be preferred over human reporting? Some might fear that a new era of automation enabled by ever more powerful and capable computers could work out differently.
As a proponent of technology merging into the field journalism the term "robo-journalism" is right now the most vernacular features of our technology. Journalist and programmer Ken Schwencke created an algorithm that automatically generates a short article when any natural calamity like an earthquake occurs, which helped in publishing its first article this Monday.
The robo-report published by the LA Times betrays the latest in tech, but for journalists it is not as threatening as it may seem. Developed by a journalist, who is also a programmer, this system instantly creates a short blurb whenever an earthquake occurs.
The whole process of working off coded algorithms, the system can generate an earthquake post in just three short minutes. Other news outlets have experimented with similar ideas in the past, yet this is the first system to take hold.
Schwencke called the system "supplemental', "It saves people a lot of time, and for certain types of stories, it gets the information out there in usually about as good a way as anybody else would. And added, "The way I see it, it doesn't eliminate anybody's job as much as it makes everybody's job more interesting."
The potential for dramatic change in future is very clear. But future of widespread technological unemployment is harder for many to accept. The productivity gains from future automation will be real and is not life threatening to people fretting about their employment. No matter how much it will benefit mankind and will not be time consuming its long-term outlook may not be rosy. Even if journalism is replaceable will the algorithm be able to churn out and code journalistic integrity? No pun intended.