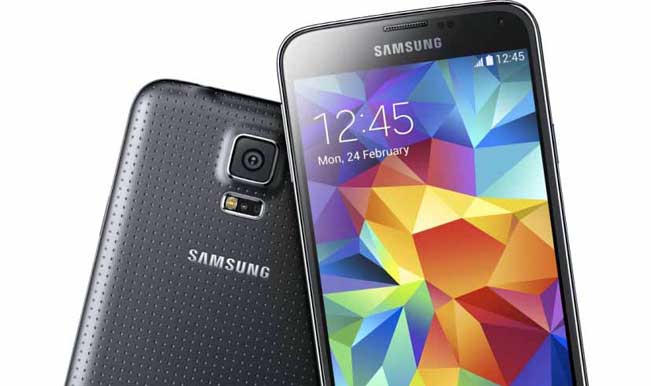 Samsung unveiled  its much awaited Samsung Galaxy S5 at the Mobile World Congress in Barcelona, Spain on Monday. The fifth generation of the Galaxy S series from the Korean mobile major is water resistant and has features like finger scanner. The 5.1 inch display is slightly bigger than the predecessor.
The Galaxy S5 combines an advanced camera, the fast network connectivity, dedicated fitness tools and enhanced device protection features as consumers stay fit and connected in style, a company release said.
The phone has a 16 megapixel camera and also promises world's fastest autofocus speed up to 0.3 seconds. The new Galaxy S5 offers more tools to help people stay fit and well.
The Galaxy S5 is dust and water resistant. The finger scanner provides a secure, biometric screen locking feature. Another latest feature on the mobile, the Ultra Power Saving Mode turns the display to black and white, and shuts down all unnecessary features to minimize the battery consumption.
The Galaxy S5 will be available in the market from April 2014.
Tech Specs: Galaxy S5 flaunts a 5.1-inch display and is powered by a 2.5GHz quad-core processor or an 8-core Exynos processor depending on the region and paired with 3GB of RAM. Other features include, a 20-megapixel rear-facing camera, a 2-megapixel front-facing camera and a 3,000mAh battery.