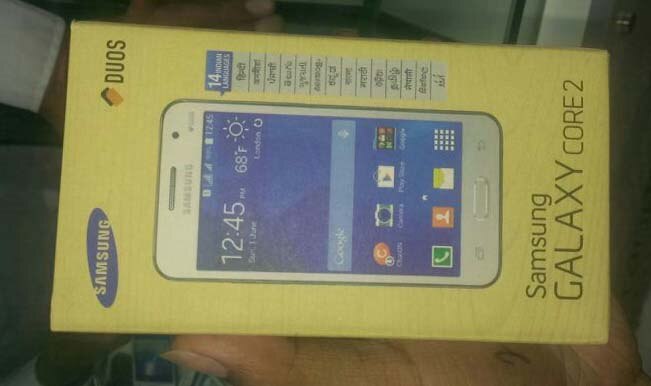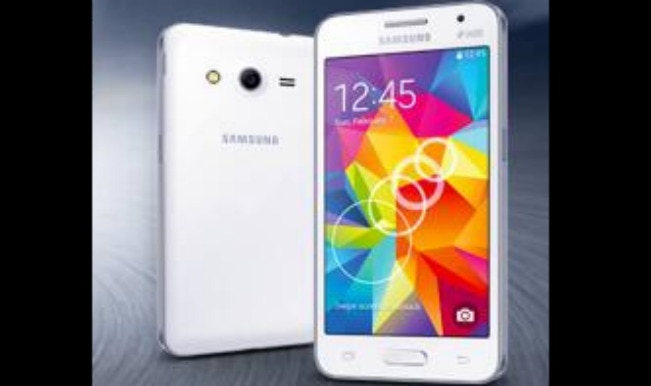 Just after launching the 'unimpressive' Galaxy Ace NXT, Samsung is back again to prove why not to trust them anymore. Samsung rose into prominence with Galaxy and Note series, and now the same series will be the reason of their sundown. Core 2, the touted as mid-priced smart phone of Samsung, will cost you Rs. 11,900. Samsung aimed this phone to the aam aadmi section. Will someone inform the tech-giant, that the launching price of this phone is equal to the monthly salary of an aam aadmi!
Specifications:
At the mentioned launching price, the phone by-default challenges Asus Zenfone 5 and Moto G. It would be interesting to see, if its specs are even near to its rivals. The phone sports a 4.5 inch display with feeble pixel resolution of just 480×800. The device roots of a decent 1.2GHz dual-core processor, which is ruined by a mediocre 768MB of RAM. High-Definition games will definitely lag when backed by such average features. The concept of selfie-photography has turn into a rage amongst the camera-lovers. Unaware about this, Samsung never focuses on the front camera. Galaxy Core 2 has a 5 Megapixel rear camera and dons a poor VGA camera at the front. As its previous lousy 'Ace NXT', the internal storage of the device is a mere 4GB which can be expanded till 64GB via microSD card. The phone will run on the latest operating system 'Kitkat 4.4', but with the given specs, operations probably won't be the smoothest. With these specifications, the device is far inferior from its competitors.
This device may initiate the downfall of Samsung in the competitive market of smart-phones. Asus, Motorola have successfully joined the aces of mid-priced smart-devices, Micromax and Xolo. Samsung either needs to cut-off the production cost or marketing cost to be alive in the competition.