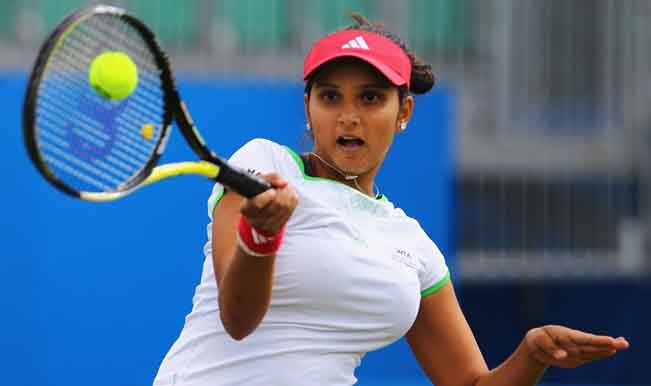 Day 6 of the 2014 Commonwealth Games in Glasgow was good for India from the medal perspective and it has moved 1 position up, to 6th Rank in the medal tally, leaving behind South Africa.India with the total count of 36 medals is just behind New Zealand who iscurrently ranked 5th with the total of 31 medals. The Kiwis are ahead on the basis of the number of gold medals. They have 11 gold as compared to India's 10.
The country's position in the 20th CWG would have been much better had the renowned stars from the fields of Tennis and Archery participated in the games. However, the organizers had other ideas and their efforts are bearing fruit as India is struggling at the sixth position. It was shocking to see these sports being dropped from thiscompetition and as a result depriving the game of the lead attractions. The organizers seem to be of the opinion that if you cannot defeat someone than deflect them. Otherwise there is no logical reason as to why these events would be kept out.
Let's now have a look at the 3 Indian athletes who were nation's medal prospect, crowd pullers and renowned personalities, whom the country missed in these games –
Sania Mirza – She is the highest ranked female tennis player the nation has ever produced. Currently the brand ambassador of Telangana, this champion player had won Women Singles silver medal and Women's Doubles bronze medal in 2010 Delhi games. She has also won 6 medals across three Asian games. Besides these, Sania has won 4 gold medals in 2003 Afro-Asian games, 2009 Australian Open and 2012 French Open Mixed Doubles Grand Slam titles.By removing Women's Tennis from 2014 CWG, the Indian audience has been deprived of seeing their favourite Sania in action and at the same time the nation has been deprived of at least 2 medals.
Saina Nehwal –This 24 year old badminton sensation's non participation in this year's Commonwealth games owing to injury came as a big blow to India. This was evident when India did not even win the bronze medal in the badminton mixed team event going down to Singapore 3-2. Saina, who has won several women's singles title across the globe was sure shot medal bet for India. She has won 3 medals in 2010 CWG games, a bronze medal each in 2010 Asian Championship, 2012 Olympics and 2014 Uber Cup.
Dola Banerjee– Dola's non participation due to removal of Archery from 2014 CWGhas robbed the nation of at least 2 medals. This ace women archer has played a key role in popularizing the sport in India. At a time when this sport needs backing, the decision of the CWG organizers to substitute it, is baffling to say the least. Dola, who is a cousin of famous singer Shaan and Sagarika has won a gold medal in 2007 World Cup in Women's Archery individual event and two medals including a gold and a bronze in Team Recurve and Individual Recurve respectively in 2010 Delhi Commonwealth games held four years back. Her brother Rahul Banerjee is also an Archer and had won a gold medal in Men's Archery Recurve individual event in 2010 CWG. Keeping this sport out has meant India losing out on minimum eight medals.