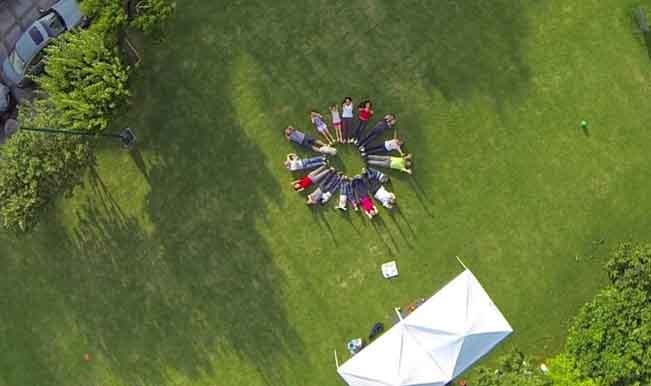 Selfies are so last season. The phone-in-mirror shots are passe. Thinking of ways to become more impressive to your friends and get more likes on Facebook? How about using a drone to take your photo from the sky?
If you thought drones were flying machines which were used in war zones or bomb terrorists in the Af-Pak border or deliver pizzas, then think again. In a world first, New Zealand Tourism is using the drones to capture people in their most adventurous movement.
According to Wikipedia, "a selfie is a self-portrait photograph, typically taken with a hand-held digital camera or camera phone. Selfies are often shared on social networking services such as Facebook, Instagram, Snapchat, and Tumblr. They are often casual, and are typically taken either with a camera held at arm's length or in a mirror".
A dronie is basically a selfie from the sky. The drone hovering over you not only photographs your face, but the beautiful surroundings too. Best taken as short videos, rather than single images, dronies are cooler and more adventurous sibling of the much-maligned selfie.
The drone used for dronies is a specialised photographic flying machine flying at around 55 km per hour, it can rise to heights of more than 275 metres. The drone's integrated camera shoots in full HD video with photos shot in 14 megapixels.
The dronies are then sent to the skier or boarder's phone, ready to be shared with friends. New Zealand Tourism Board, which is piloting drones on ski runs, is confident its NZdronie service will add another dimension to the way people share their holiday memories.