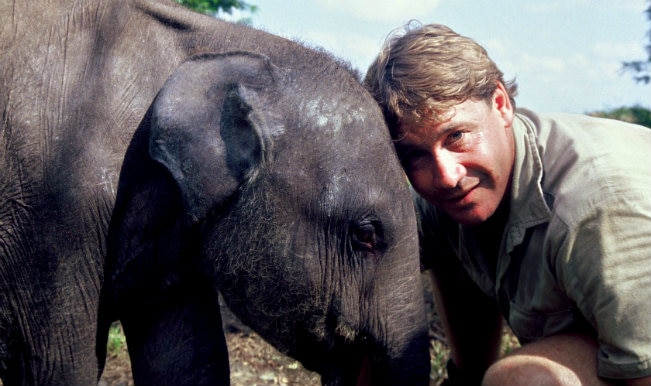 The cameraman who shot Australian wildlife expert Steve Irwin's last scene with a stingray, during which he was poisoned has revealed that his final words were "I'm dying".
Underwater cameraman Justin Lyons spoke publicly for the first time about Steve Irwin's last moments as he was the sole witness to his death. Both of them were filming  a new nature documentary called Ocean's Deadliest on the Great Barrier Reef in 2006. (Read: 4 pretty animals that can kill you)
Justin Lyons also added that all of a sudden the "massive, eight-foot-wide stingray" propped on his front and started stabbing him wildly with its tail and it went through Irwin's chest like a hot knife through butter about "thousands of times".
Lyons who appeared on an episode of Studio 10 on March 9 asserted that Steve Irwin calmly looked up at him and said that he was dying. He went on to say, "Stingrays are normally very calm — if they don't want you to be near them, they'll swim away," Lyons told hosts Jessica Rowe and Ita Buttrose.
The cameraman also told the hosts that the stingray had probably mistaken Irwin's shadow for a tiger shark, which is the animal's biggest natural predators.
Steve Irwin was survived by his wife and co-presenter, Terri Raines Irwin, and his two children, Bindi and Robert Irwin. Watch Steve Irwin's last action in the video below: