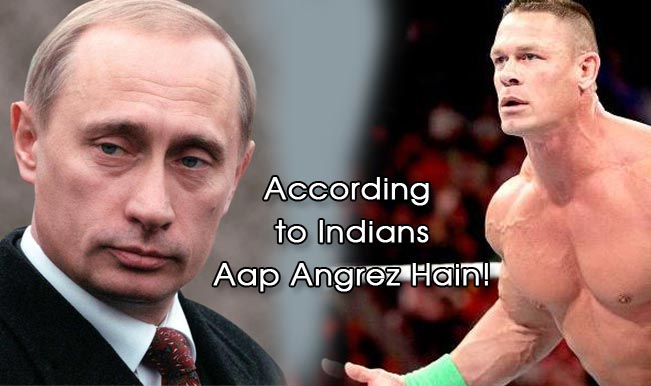 Steven Gerrad, football player who announced his retirement from the international game is English, Vladimir Putin is Russian President and John Cena is professional wrestler from United States, but according to Indians – All of them are ANGREZ! Please do not look surprised but that is the general perception of our countrymen. Twitter had a trending topic #AccordingToIndians that was on the general perception of the Indian.
Thanks to these ongoing trending topics on Twitter, we come to know about the general mindset and thoughts going on among us on certain topics. Few days back Twitter had trending topic #AccordingToIndians. Well the topic being self explanatory, Twitterati discussed what they thought was right according to our country people. The tweets ranged from the evergreen topics like those of arrange marriage to Sachin Tendulkar and some touchy issues regarding rapes to gender discrimination.
Trending topics like According to Indians show what we still think about ourselves or have seen follow. In a very light manner these posts give us a kind of reality check. From cliché thoughts like boys and girls cannot be friends to taking potshots on the education system of our country, this trend brought a lot in light. Some of the funniest tweets are about the most typical things we have heard from our parents in our growing up days – Sharmaji Ka Beta Kitna Accha Hai Padhai Mein or Medical ya Engineering Kar Lo, Bahut Scope Hai!
Read some of the most hilarious tweets on what is the world around us #AccordingToIndians:
#AccordingToIndians Everyday Sunny Leone creates new History.Then we have to go to the settings and clear that History.

— Sir Ravindra Jadeja (@SirJadeja) July 18, 2014
#AccordingToIndians goes viral on Twitter, hilariously explains life through Indian eyes http://t.co/R3s8xHbRp2 @dna pic.twitter.com/HEfm3lECMp

— Andre Borges (@AndreBorges28) July 20, 2014
Aren't bears protected animals? RT @aniruddha2 #AccordingToIndians people who drink bear are bad people

— Esha Shah (@eshasshah) July 22, 2014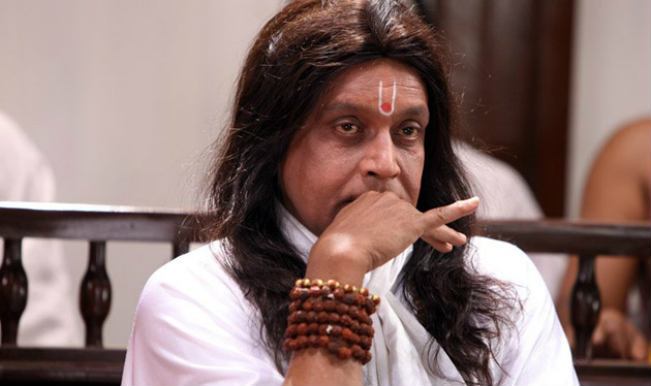 #accordingtoindians it is ok for young girls to have crush on 50 year of Salman Khan but cannot be friendly with 30 year old *Uncle Log*

— SreeNu (@BLRrocKS) July 22, 2014
#AccordingToIndians DAVID BECKHAM still plays football

— ashwani mishra (@ashufootiefan) July 19, 2014
#AccordingToIndians noone will marry you if your roti isnt round.

— Rubik's Cube. (@iiloveowls) July 18, 2014
#AccordingToIndians , Peeing in public place is accepted but kissing is not.

— oldschoolmonk (@oldschoolmonk) July 18, 2014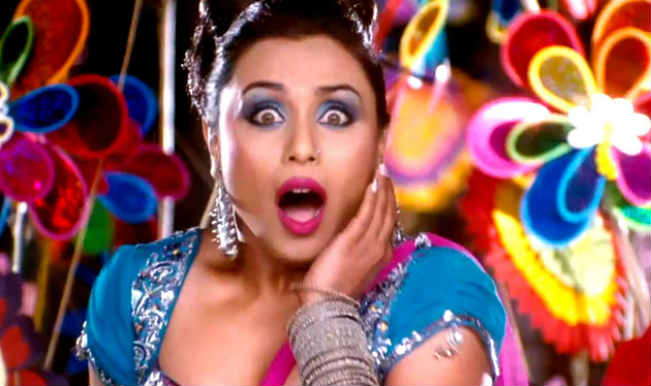 #AccordingToIndians Engineering ke baad MBA nahin ki toh kya khaakh engineering ki

— The-Lying-Lama (@KyaUkhaadLega) July 18, 2014
#AccordingToIndians #General category will soon be renamed as sperm category. Only one out of millions will reach its destination.

— Manish Gandhi (@gandhimanish92) July 18, 2014
: #accordingToIndians This lady beside Sachin Tendulkar is Maria Sharapova #whoIsMariaSharapova pic.twitter.com/XvfE3FrdAU

— Why So Serious? (@IamApoorvSharma) July 18, 2014
#AccordingToIndians chaar log dekhenge to kya kahenge – those four people are the most respected people LOL

— ThatCuteDevil (@Chalu_Chokra) July 18, 2014
#AccordingToIndians you can't marry a girl met on facebook but should trust any girl from http://t.co/S7qejwFLJt

— Mohit (@sailorsmoon) July 18, 2014
#AccordingToIndians Cricket is National game

— Andy (@BeingContinuous) July 18, 2014
#AccordingToIndians Modernisation is speaking in English with their 2 months old baby.

— Inexquisitely Poised (@Livewire7teen) July 18, 2014
#AccordingToIndians It is the human duty of every single person in the world to know who Sachin Tendulkar is.

— vadakkus (@vadakkus) July 18, 2014
#AccordingToIndians Heartbreak is okay as long as liver and lever are both fine

— Sue (@witchybitchygal) July 18, 2014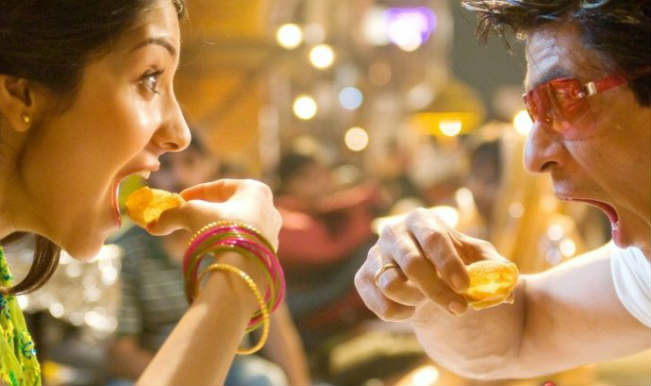 #AccordingToIndians Demanding a free puri after having 1 plate Panipuri is their right

— Ishika Khandelwal (@Ishika_Kwal) July 18, 2014
#AccordingToIndians You can create a little charge in the batteries of a TV remote by tapping it twice.

— Don (@Juuism) July 18, 2014
#AccordingToIndians A neighbour had to be either noisy or nosey

— Sue (@witchybitchygal) July 18, 2014
#AccordingToIndians A neighbour had to be either noisy or nosey

— Sue (@witchybitchygal) July 18, 2014
#AccordingToIndians God has made religions.

— Gravity (@Ankiity) July 18, 2014
#AccordingToIndians If you stay out alot you are awaara and if you stay home alot you are nikamma.

— Rubik's Cube. (@iiloveowls) July 18, 2014
#AccordingToIndians Boys get a degree to demand better dowry while girls get a degree for a discount in dowry

— sumathi shivakumar (@sumashiv) July 18, 2014