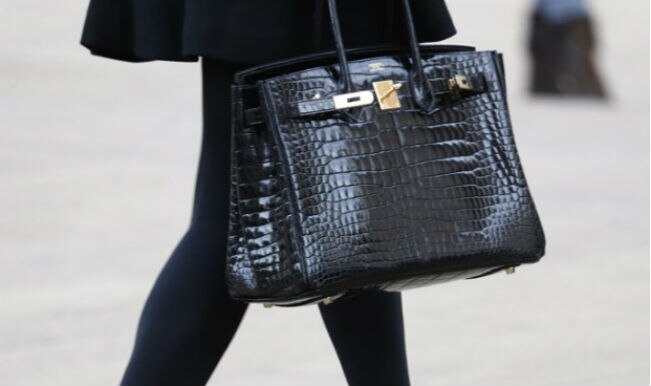 Bags are not mere accessories to us but also help us carry our load in a fashionable way. As essential they are for our need they also leave a lasting impression on the world about you. Though it is not always a reflection of your personality, it is always a true barometer of your style. So don't fall back on these trending fashionable bags and do carry the trendiest of them all. Just dump your essentials into your sack and be read to flaunt them around. Let's look at the sassiest bags in vogue.
Big old Satchel
It has loads of space, stash your phone, note pads, glossies bottle scarf and all that you need. It's big enough for a day trip. A perfect alternative to a hefty handbag the satchel bag is ideal for a day out.
A sling
When you are running out for a quick bite or a sip of coffee at your friends joint you don't need a big bag to carry everything. A sling is perfect enough to handle your sunglasses, mobile and cash. The stylish cross body sling is light weight and easy to carry around.
Clutch with a wrist strap
This clutch with a strap attached to it makes up for a light weight arm candy and doubles up as your wallet. The wrist strap will help you avoid the awkward juggling which happens when carrying a big bag.
Trunk shaped bags
The old school looks that this bag grabs has made it come back in vogue. A sling attached to it makes it all the more trendier look.
Large messenger bags
A slightly more feminine take on what is traditionally a unisex shape is really hot right now. A sleek envelope inspired messenger would make you look sharper. It is just right for a confident work look a classy, vertically designed version of leather messenger bag gives you an edgier work fashion sense.
Transparent handbags
Showing off what you are carrying, the transparent bags work best in small sizes and compact proportions. It gives you the freedom to be creative from the inside and show it to everyone. It also comes in a variety where in the shoulder Bag will come with an inside bag the transparent outer bag with button closure and the inside bag with zipped closure.
Bucket bag
Roomy and unfussy this one for sure helps you to handle all your stuff with ease. This voluminous shoulder bag will fit all your essentials and then some more with ease.
Quilted bags
The next best thing is a quilted bag. Functionality and simplicity is the basic feature of this look. Basic but durable shapes in quilt pattern look stylish on the runway and off it. It is one of today's hottest trends, personalized back to school bags are colorful quilted bags
So, the next time you hit the racks of handbags while shopping check out what attracts you out of this list and buy the one you love and flaunt your panache onto your shoulder.