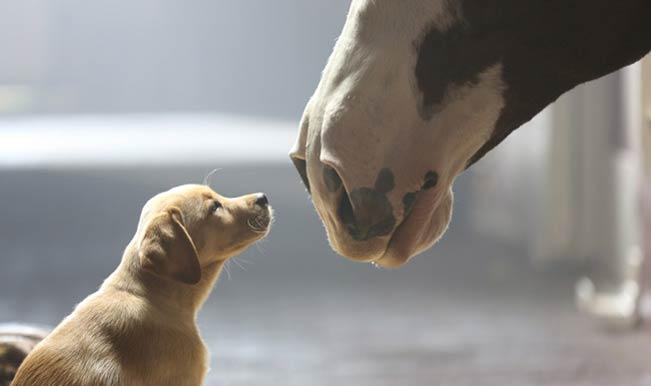 Super Bowl XLVIII is just round the corner, taking place on 2nd February, 2014. And the one thing that is in constant limelight and most talked about is the insanely cute puppy. You cannot help yourself from adoring this fur ball. A perfect ad produced for Budweiser shows an unusual but special friendship between a puppy and the Clydesdale horse.
Continuing with their winning marketing formula of using a Clydesdale horse and his trainer in 2013's ad Brotherhood, they have gone a step ahead to ad puppies this year. On one hand 'Brotherhood' left you in tears, this extended version 'Puppy Love' is heart-warming and leaves you humming only know you love her when you let her go.
Watch the story of cutest best buddies of all time.