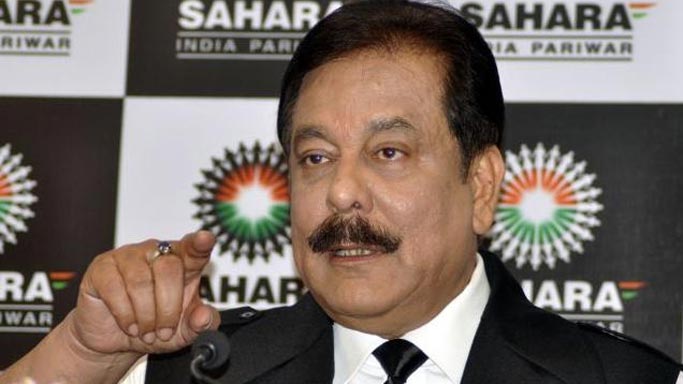 The Supreme Court Wednesday issued a non-bailable warrant against Sahara group chief Subrata Roy for failing to appear before it in person as directed at the court's last hearing. Roy was also given till March 4 to comply with the court's order.
An apex court bench of Justice K.S. Radhakrishnan and Justice J.S. Khehar, while noting that a plea was made Tuesday seeking exemption from personal appearance, said this was reiterated Wednesday but would not be accepted. The case relates to the non-refund of money to investors.
The court then issued the non-bailable warrant against Roy and directed him to be present in the court March 4. On Wednesday, as the court commenced, it enquired whether Subrata Roy and three other directors of two Sahara companies were present in court.
The Supreme Court Feb 20 had asked Roy and three directors of Sahara India Real Estate Corporation Limited (SIRECL) and Sahara Housing Investment Corporation Limited (SHICL) Ashok Roy Choudhary, Ravi Shankar Dubey and Vandana Barghava – to be present in the court Feb 26.
The court was told that the directors of SIRECL and SHICL were present, but Roy could not come as he had to rush to Lucknow to see his ailing mother. Apparently displeased, Justice K.S. Radhakrishnan said: "The arm of this court is very long. We will issue warrants. This is the Supreme Court of the land. When other directors are here, why cannot he be here?"
Roy and the directors were asked to be present in person for the failure of the Sahara companies to deposit with market regulator SEBI securities worth Rs.19,000 crore as guarantee to return investors money that it had collected. Sahara deposited Rs. 5,120 crore with SEBI in December 2012. IANS