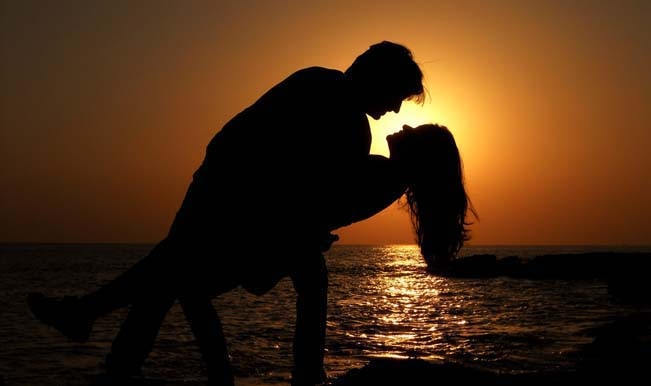 You don't really need an excuse to express your love for your better half or that special one that you have been looking for all your life but it sure makes it easy with the almost pressing atmosphere that comes along on 14th February as cupid gets busy. You may think its cheesy and many times looking back it does feel very cheesy to propose on Valentine's Day but it's as good as any a day to sweep him/her of their feet. As an ode to the love and romance ever eternal, here are some of the best romantic films that you can watch to get that final rush or the final convincing you required to convince your heart to take the plunge and take your chances with love.
The Notebook (2004)

The epic love story of a poor but sensual man who falls in love with a rich and affluent woman and how he gives her the sense of freedom she longed for all her life.
Titanic (1997)

The beautiful love story of a pauper and the daughter of a rich family comes to an tragic end due to a disaster that claims the lives of many souls and to save Rose, Jack sacrifices his life.
When Harry Met Sally (1989)

A man and woman can never be just friends and the movie is all about the rush of feelings two very good friends feel and how they tread lightly to not lose what they have.
Pretty Woman (1990)

The story of how a conqueror of companies ends up with a beautiful prostitute and how for the week they spend together she becomes all that she can be as a woman while the two fall in love.
Notting Hill (1999)

A film star rocks the world of a bookstore owner when they accidentally meet and how they eventually fall madly in love with each other.
The Proposal (2009)

An aggressive boss who is about to be deported back to Canada so she forces her assistant to marry her but the worked out deal falls to pieces when they actually fall in love with each other.
50 First Dates (2004)

A man afraid of commitment finally finds the girl of his dream only to find out that she forgets everything when she wakes up every morning so he has to make her fall in love with her every day.
PS, I Love You (2007)

A woman finds 10 letters after from her husband after he passes away. The letters help ease the young widow's pain and also helps her go on with her life.
You've Got Mail (1998)

Business competitors at work unknowingly start chatting with each other only to find that they have an ocean of love for their hated business rival.
Photo Credit: Pxleyes