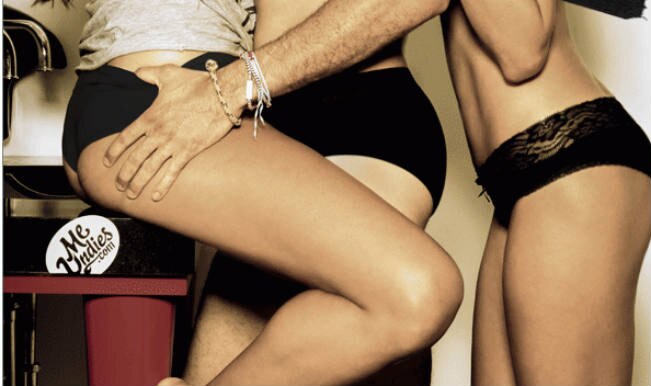 If you believe in living your life young wild and free in spite of the brutal winters, Me Undies give you another reason. Their new promotional video "The Wolf of Sundance," is the coolest way possible to send across this message. It is taking the ad to a whole new level and in a way reinventing itself as winter sports! The ad is made in such a way that for a while it looks like a music video, but it is not anything less than a music video .Skiers and snowboarders strip and skid down the snow slopes in a cool way. You don't need to have fancy clothes and fancy cars to be a star; you need to have a damn good attitude even in your bare super stylish underwear.
MeUndies is a designer, manufacturer and online retailer of top quality basic apparel for men and women. They are a promising bunch of people who sell the most comfortable underwear for men and women, and deliver it right to your door. And who says MeUndies is the most comfortable under wear? These people who work there do feel so. The people at Me Undies are the most comfort conscious people around, who are never satisfied with even the most premium underwear on the market, so they decided to manufacture our own.
If you still don't believe? Watch this video.

The video concept was developed by Culprit Creative and Pablo Escargot. Stripping down to your underwear makes anything better! Partially naked wolves and partially naked beautiful women amidst chilly snow don't give them chills .But it sure would drive you in to frolic in the snow.