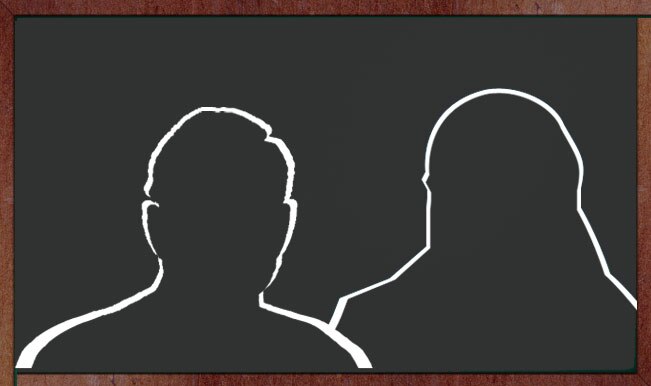 He took a sip of his cold, masala chaas and then made a face. Too much salt from Gujarat, he muttered. He summoned his cook and ticked him off for having wasted his time which had been allotted to him by the people of the neshun. The cook wasn't performing as well in Delhi as he did in Gandhinagar. He had even forgotten to join Dear Leader on his trip to Nepal and had to be flown in to Thimpu later on.
It was already 8:30 am and he hadn't read the newspapers yet. Dear Leader was upset. He had to finish his own round of newspaper reading (at exactly 9:30 am) before moving on to excerpts selected for him by Babus. He liked doing this. Newspapers in the Delhi Sultanate were already impressed by his punishing schedule; for Ministers and Bureaucrats that is. This was a good way of impressing the people of the country. Refreshingly different.
Even the sickular editors were taken aback by this method adopted for puffery. No longer were reports limited to the Prime Minister being upset. That was an old method used by the Congress minions. But that also painted the leader as hapless. No, he was not going to have such an image created. He was a proactive leader and puff pieces ought to highlight this, he had said. So, they created a new system of puffery. He wasn't upset. He had made life miserable for ministers and bureaucrats instead. Proactive puffery to popularity. Triple P method (another acronym thought by him). He smiled and then suddenly looked around to see whether someone had seen him smiling; then changed to a more serious disposition. He couldn't smile; thats not what the people had elected him for.
But there was a bigger worry that he had to face. The IB Chief had delivered a shock to him the previous day.
"Dear Leader, we have a problem. We don't have enough men in the bureau to do background checks for all the individuals. We have pulled our resources from all divisions to put them in the newly constituted NGO division, the Congress party division and the Minister-Babu-Peon division. But we are left with no men to do background checks on the cooks and drivers that your party's MPs have employed."
He had never expected this setback. This would ruin all his plans to make everyone work harder for the benefit of the neshun. He wanted everyone to know that the IB was watching them and had analysed their backgrounds. This was going to help them in the long run of course. Who wouldn't want their own self analysed by the good souls at IB. And results had been good. One background check had revealed some critical information about a candidate for the post of Joint Under Secretary to the Minister for Ganga; he had laughed at a joke on Dear Leader once. He was swiftly removed. Another case was when it was found that the Home Minister had appointed a PS whose driver's uncle's second cousin's wife had worked as a maid in a Minister's house in the previous government. It had been tough work but it was something the he was willing to make others do. He was still thinking all this when his trusted aide arrived. He had named him Do All; because of late he had been doing all the things for him, secretly as was his wont.
Dear Leader told Do All the reason behind his worries.
"IB check mandatory for recruitment of drivers for cooks of party MPs" said the headlines in the papers that lay on his Chaas Table. And IB had already communicated its inability to do it.
"How do we fix this problem Do All ji? I keep thinking of new ways to make India a developed neshun but these silly troubles keep propping up".
Do All was worried seeing the worry signs on the face of the Dear Leader. He asked for a day's time to fix this problem. When he returned the next day there was a spring in his step and a smile on his face. Having done a Bharatiya salutation to the Dear Leader, he proceeded to tell him of his solution.
Having heard this solution, he let a smile appear on his face. He could trust Do All to do all the things. The solution was simplicity itself. He even made up his mind to call it a solution he had proposed himself. Do All had come with a person who was waiting outside the office sipping Chaas. Henceforth, he would be signing all approvals for Peons and Cooks. And it will be stamped "IB Approved". IB? Yes, his name was Inderjeet Bansal.
Do All had gone one step ahead and had found out about three IAS officers who were completely patriotic and whose initials could be used for this purpose. Now everything will be IB Approved and this will result in fast and honest development. They were to be posted in the PMO forthwith.
And that's how they solved the biggest problem the Dear Leader encountered in the first month as Prime Minister. Do All smiled. He still had another ace up his sleeve. He had also identified a culturally compliant IAS officer by the name of Rajan Anand Waghmare.
Dhaakad Tau is an old man from Haryana. He knows nothing about anything.